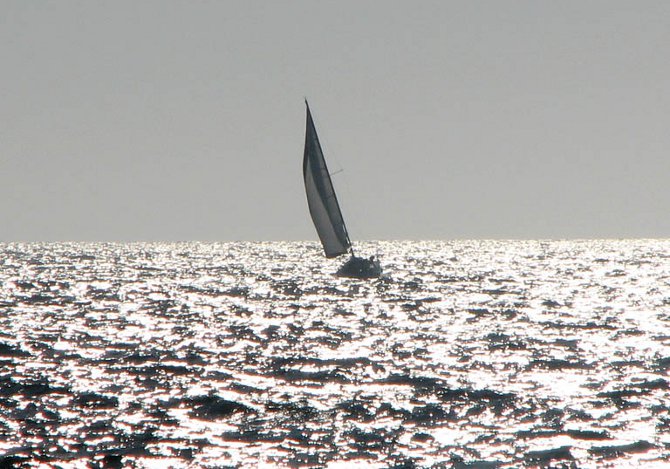 Earlier we have shown you how to remove unwanted objects from photos right on your android phone. It was using an app called TouchRetouch Free that removes the unwanted objects automatically. You just need to roughly select the unwanted object, rest the app will do. You can similarly remove unwanted objects from photos online on your desktop. Use PicMonkey online photo editor to remove any objects from photos that disturb the beauty of the photo. Using Picmonkey is very simple.
The below tutorial is applicable for PicMonkey premium members. If you are a free user, you can experiment this feature on the free version also. But can't save the edited image.
Cool Tips to Remove Unwanted Objects from Photos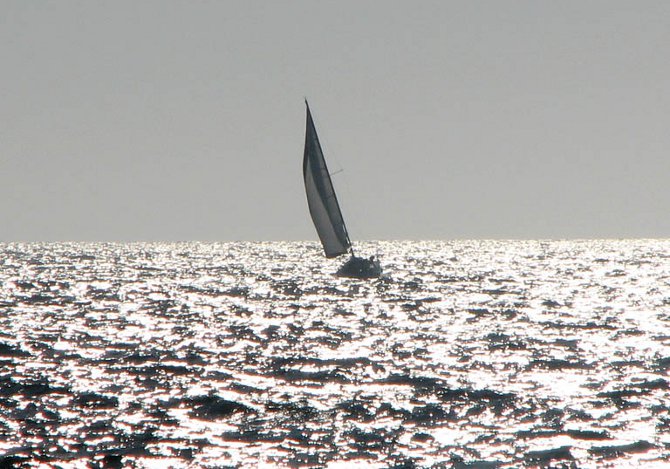 Steps:
Click "Edit a photo" on the home screen.
Open the photo from your computer.
Then click the Effects tab and scroll to the bottom of all effects to find the clone tool.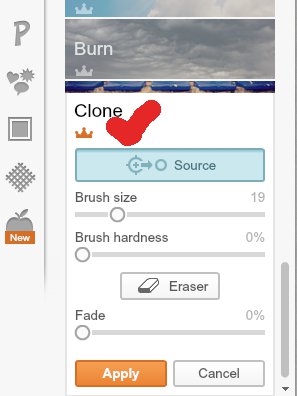 First adjust the brush size if you want.
Just move your cursor over your photo. You can see a dotted circle. Now click anywhere nearby the area of the object that you want to remove. It will copy the are.
Just apply on the object you want to remove.
It will replace that portion of the object with the copied area.
If you want to copy another area just click on "Source" under Clone.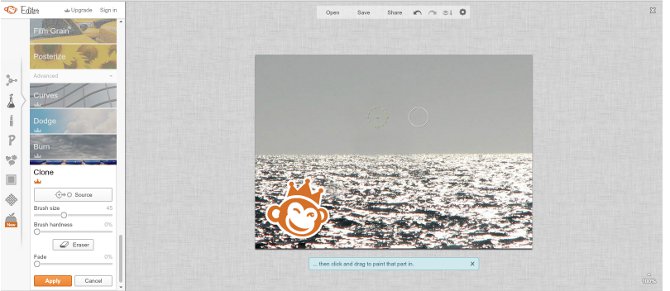 This way you can remove the entire object. After you are satisfied with the editing click on the Apply button.