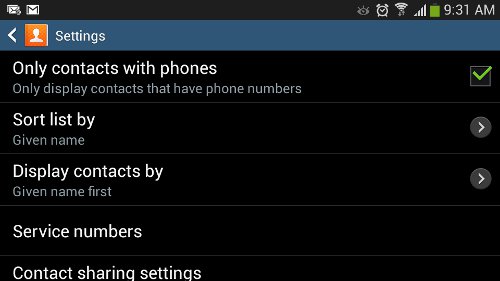 Newbies to android may perplexed to see hundreds of contacts in their phone book. The reason? Contacts from your Twitter, Facebook, WhatsApp,Google like social networks may be synced to your android phone book. Many like this feature. No need to ask your friend to his / her phone number. But there is a negative part too. If you are very active on social networks with thousands of followers you need to clean your phone book. Below are the quick tips to clean your android phone book.
First you must know what contacts automatically appear on your phone book. You can identify synced contacts on your android phone book from the icon next to the contact. There may be lots of contacts in your phone book that even without a phone number. So ready clean your android phone book.
How to Remove Contacts Without Phone Numbers from Your Android Phone Book
To remove contacts without phone numbers from your address book simply follow the below steps.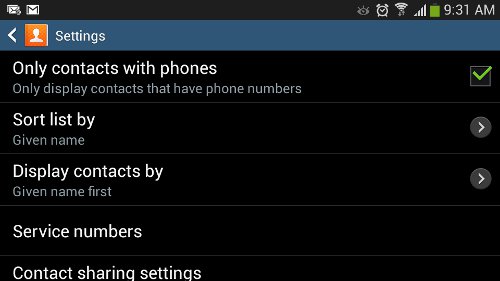 Open the Contacts App on your phone.
Go to Menu>Settings.
Select "Only contacts with phone number" and done!
How to Remove Synced Contacts from Facebook, WhatsApp Like Social Networks from Your Phone Book.
To remove WhatsApp, Facebook, Google Plus and Twitter contacts from your phone book, follow the below steps.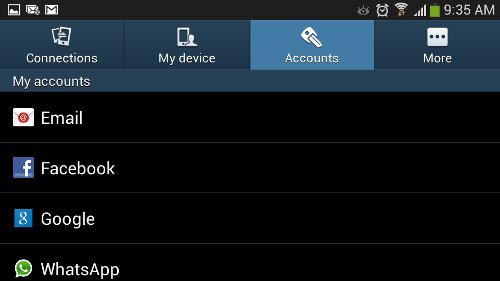 Go to your phone's settings > Accounts.
Find Facebook, Google, WhatsApp account there.
Tap to open each and every social network of which the contacts you don't want to appear in your phone book and remove the syncing.
That's it. Enjoy clean phone book on your android phone.