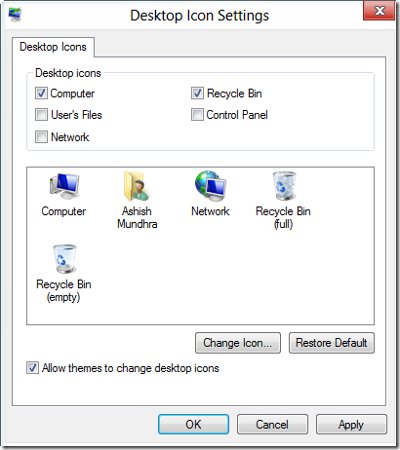 We are accustomed to use the Start button / Menu on Windows. But Microsoft removed this Start button on Windows 8. Some people find it little bit annoying because of the familiarity with previous version of Windows. We click the Start button on Windows whenever we are on the desktop. Recently news came out that Microsoft is rethinking to make the Start button available in the next version of Windows 8. I don't know whether it is just a rumor. Any way there are developers who offers Windows Start menu replacement tool. You can find the best three Windows 8 start menu replacement / bring back tool here. Our topic was not just about installing start menu in Windows 8. It is about adding Computer icon on Windows 8 desktop. But the topic start menu came because we can easily access the Computer on Windows previous versions through the Start menu. Also the Computer shortcut it is by default placed on the desktop. Any way the lack of My Computer icon on desktop may disturb the normal Windows 8 users. For them  I will explain how to quickly add the Computer icon on Windows 8 desktop.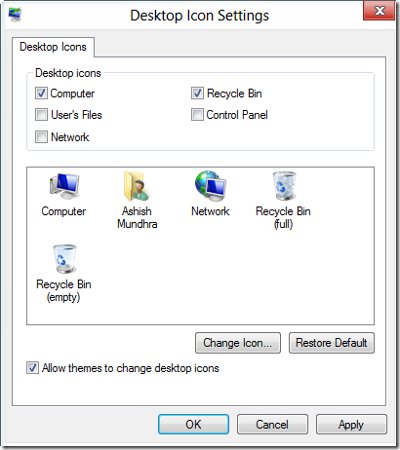 Steps to Add Computer Icon on the Desktop on Windows 8
Right click any empty area on the screen.
Select Personalize.
On the Windows that opens select Change desktop icons that on the left side bar.
Under Desktop Icon Settings make a tick mark against Computer.
That's all. You will get Computer icon shortcut on your Windows 8 desktop.
It is a very simple Windows 8 tip but very useful to access many things stored on your PC.