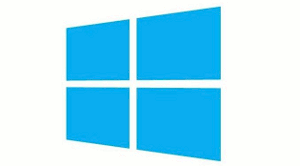 The talks about Windows 8.1 is not over. For a user who switched to Windows 8.1 from Windows 8, the changes on Windows 8.1 is not prominent. But he can definitely make some behavioral changes to Windows 8.1. The start button back is one important thing on Windows 8.1 and most talked about feature. But there are some quick customization options on Windows 8.1 that a user will not see immediately. For example users can decide whether to Windows 8.1 boot directly to the desktop or the start screen. You can make some behavioral changes to Windows 8.1 from the "hidden" Windows 8.1 features. Change the way you use Windows 8.1 for computing with the following Windows 8.1 tips.
Windows 8.1 Behavioral Changes
You can make behavioral changes to Windows 8.1 from the taskbar properties. On the Windows 8.1 dekstop, right-click on the taskbar and select "Properties". The awesome new Windows 8.1 features are waiting for you there on the "Navigation" tab.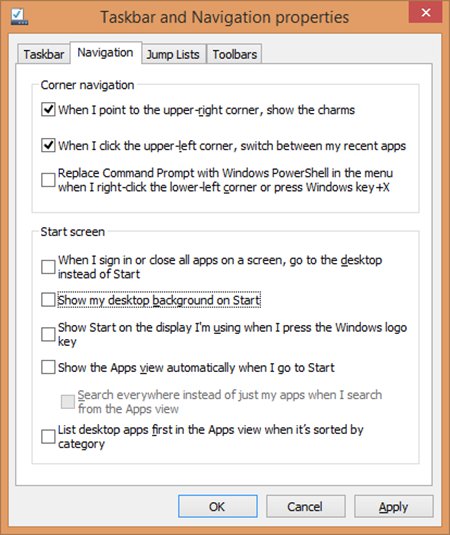 New Taksbar Properties Features in Windows 8.1
When I point to the upper-right corner, show the charms.
When I click the upper-left corner, switch between my recent apps.
Replace Command Prompt with Windows PowerShell in the menu when I right-click the lower-left corner or press Windows key+X.
When I sign in or close all apps on a screen, go to the desktop instead of Start.
Show my desktop background on Start.
Show Start on the display I'm using when I press the Windows logo key.
Show the apps view automatically when I go to Start.
Search everywhere instead of just my apps when I search from the Apps view.
List desktop apps first in the Apps view when it's sorted by category.
Enable / disable any of the above features to make awesome behavioral changes to your new Windows 8.1.
[Via]