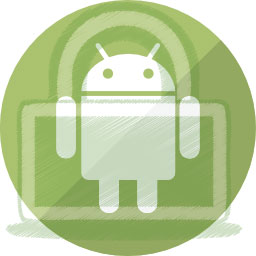 It is not possible to always keep our Smartphones from out of reach of others. Sometimes your colleague may take your phone and may have a look at it. If it is so, your privacy is in danger. Your social conversations, browsing history, app usage like lots of things are there to unveil your privacy. So you have to ensure that your privacy is intact. Then how to keep your privacy on android?
Important Tips on How to Keep Your Privacy on Android
I have already given tips and tricks to enhance users' privacy on android. In this post I will compile all of that posts once again to help new as well as old android users to ensure their privacy on android. Follow the below must to apply android security tips.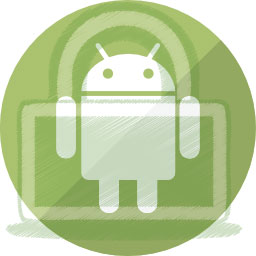 Lock Social Networking Apps with a Password
We mainly share our personal things over social networks. A quick look into the chat history of such apps will unveil lots about you to the intruder. So the best way to keep your private information intact on android is to password lock social networking apps. There are several apps to lock android apps. But AppLock is the best one in this category. This app lets you lock any app with passwords. Also the app itself can't be uninstalled without providing the password you set. Very simple to use.
Download AppLock (Free) – Find More information below.
How to password lock apps on android
Password Lock Videos, Images and any Other Files or Folders on Android
By locking the apps you can protect the personal information you have conveyed through it. But what about your personal images, videos etc. on your phone. You can encrypt and hide your personal information with the help of an app. The advantage – even after your phone connected to a PC, the data can't be read. You need the set password to decrypt the information.
I am using File Encrypt for this purpose. So far it is so good to me. You can hide / password protect video or any other files with the app. The process is very simple. Open the app, select the file and tap the lock button. The app will encrypt the file for you. But do make it sure to enable the "Delete encrypted file on completion". Otherwise the original file will still exist on your phone. If you encrypt a video using this app, you can come back to File Encrypt to watch the video without decrypting. You just need to provide the password in order to watch the video.
Read our Below Articles for More Info.
How to password protect SD card data on android
Open Any Web Page on Your Android and Anonymously Surf the Web
Tor! Ever used Tor. It's the best desktop application to anonymously surf the web. Tor is the network of virtual tunnels primarily built keeping the US Navy in Mind. Now it is widely being used by individuals, journalists and military personnel's all over the world. You can use Tor on android too with some limitations. How to use Tor on android? We have already a tutorial for it. Use Tor on android to keep your privacy online.
Browse anonymously on Android using Tor
Close Background Running Apps or Recent Opened Apps
Kill background running apps on android is good in terms of improving the performance of your phone as well the privacy point of view. Your recent used app preview may contain details what you were doing on your phone. For example, the YouTube app will show the preview of the last screen, possibly the video you were watching which is a privacy issue. You can kill the background running apps on android very easily. Follow the below tutorial for this.
Close background running apps on android.
The above are the best android privacy tips for beginners. Hope you realise the importance of keeping your privacy and how to keep your privacy on Android. Follow the above and don't let others to peep into your privacy.