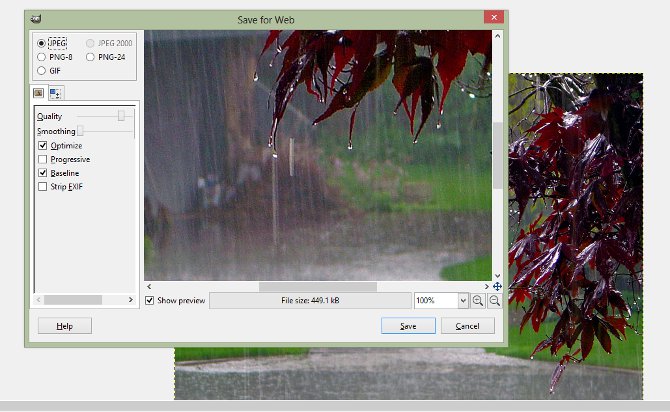 If you are the one who frequently upload photos to social networks, photo sharing sites, blogs etc. you must fire your knowledge with image optimization technique. Be a pro in photo editing. GIMP is the one and only effective free alternative to the giant Adobe Photoshop. Here we can learn how to get the similar Save for Web Photoshop feature on GIMP.
Unlike Photoshop, GIMP required the Save for Web plugin to get the feature on its interface. If you have not installed GIMP, first installed it from the below link on your computer. The juicy part of this app is that it supports the latest Windows 8 OS.
Download GIMP for Windows
I've installed GIMP on my Windows 8. Here I will detail you how to get Save for Web image compression feature on your GIMP for Windows. Why this feature is important that it compress the size of the photo without compromising on the quality.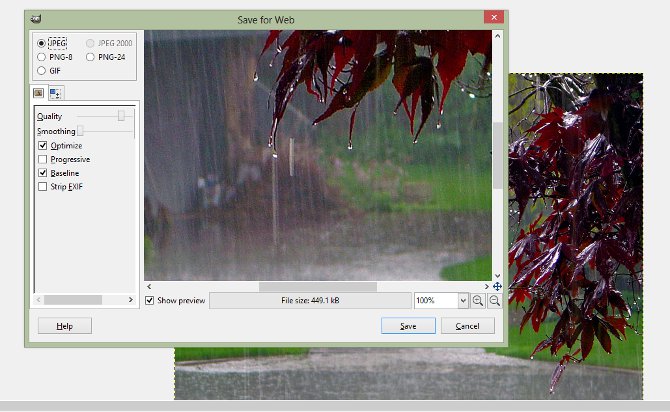 Now let us see how to install GIMP save for plugin on your computer including Windows 8.
Download GIMP Save for Web Plugin
Extract the Zip file and copy the " webexport.exe"  file to your personal GIMP plug-ins folder;
C:\Documents and Settings\<username>\.gimp-2.6\plug-ins
On Windows 8 I just placed the above [dot]exe file under;
C:\Users\<username>\.gimp-2.6\plug-ins
Now open GIMP and you can see the option save for web under file menu.