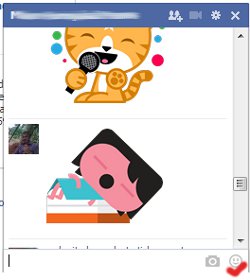 We can't say what next is coming on Facebook. Last two years Facebook has added lots of new features to its web platform. The latest one is the Stickers. Facebook recently unveiled new beautiful chat stickers on its web platform. It's lovely to use the big size chat emoticon on Facebook called stickers. Instead of saying lots of things you can say things symbolically by inserting cool and colorful chat stickers on Facebook web chat. If you have not seen or used that new big sized chat emoticon or stickers continue reading. I will explain you where to find the new chat emoticon on Facebook.
How to Get Free Facebook Web Chat Stickers
If you are familiar with the mobile platform of Facebook you may have already seen the stickers. To make available new chat stickers on Facebook do the following.
On the Chat Window click on the emoticon icon at the bottom.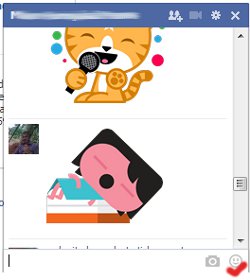 It will popup the emoticon selection window where you will get the default smileys and new stickers. To get additional big size stickers on Facebook chat, click on the store icon at the top right side of this window.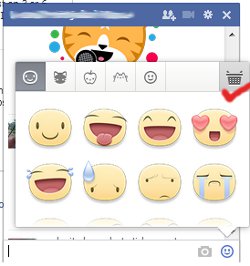 This will open the Facebook sticker store. You can install free stickers from here.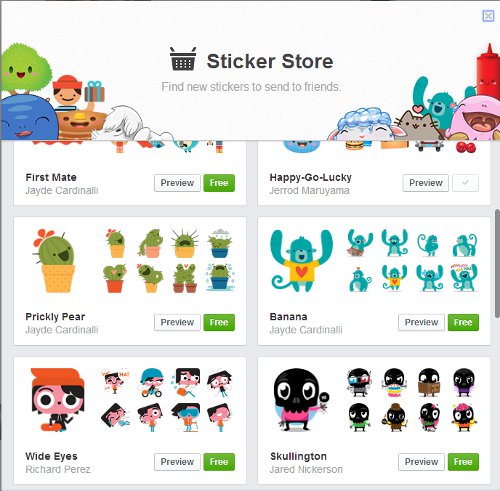 All the stickers are free right now. It is cool to use the stickers as it can convey lots of things in a funny way. Make your Facebook chat more entertaining.