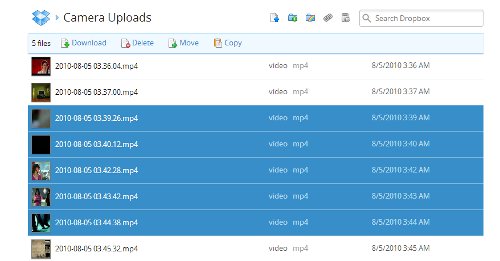 Your Dropbox has one cool feature called Camera Uploads. When set it ON from the Dropbox settings, it automatically uploads all the photos and videos taken directly to the cloud. It may be by default set to ON. Some of the photos uploaded may be of poor quality and you may have deleted it from your phone. It happens while we experiment with our phone camera. But what happens is that the unwanted pictures or videos got uploaded to your Dropbox account and consume your precious cloud storage which may limited to few GB for free usage? So deleting such unwanted files is a must.
If the number of files are large it is not advisable to delete all of them one by one. It will take time and test our patience. Is there any way to delete multiple files on Dropbox? Yep! On your computer you can delete multiple files on Dropbox. Just follow the below quick tips to remove several files at time on Dropbox.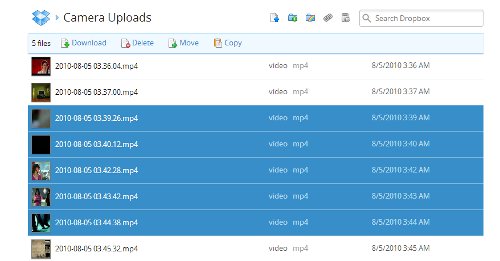 Steps to Delete Multiple Photos, Videos or Other Files on Dropbox
On your computer sign in to your Dropbox account.

Open the folder "Camera Uploads" because we need to delete the auto uploaded photos and videos.

Press the down arrow key on your keyboard. 

It will immediately select the very first file in your Dropbox folder.

To select multiple files on Dropbox, hold the shift key and use the down arrow key. 

Selected files got highlighted. Even if the files are not in order, still you can select them. For that you need to first go to the first file you want to delete using the down / up arrow key and press and hold Ctrl key and click on the files you want to delete.

To delete the files at a time, right click on the selection and "Delete"
This way you can delete multiple files on Dropbox on your computer.