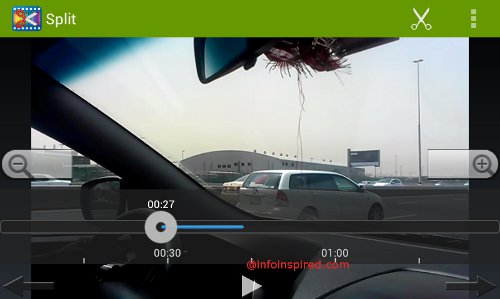 I rarely watch movies on my android phone. But often watch and enjoy songs on the movies on my phone. Shall I keep the large movie files on my phone only to watch the songs? Nope! I can extract the song as a separate file on my android phone. It saves my phone memory space too.
You can trim the video where the song starts and ends without much effort on your android phone. Also splitting big videos in to small bits for sharing is also possible. In this quick tutorial we can learn how to extract, split, merge and apply effects to videos on Android.
How to Trim Videos on Android
Steps Involved:
Downlod and install AndroVid Video Trimmer on your Phone and run it. It is a free app.
Tap on Videos and select the video you want to extract or trim. You can drag both ends from a video to select the portion you want.
Tap on "Trim" to extract the video. Trim option will enable you to extract any portion of a video. It will be useful in situations like the one I've mentioned above. Like extracting a song from a movie or some specific part from a wedding album etc. Check the screenshots for detail.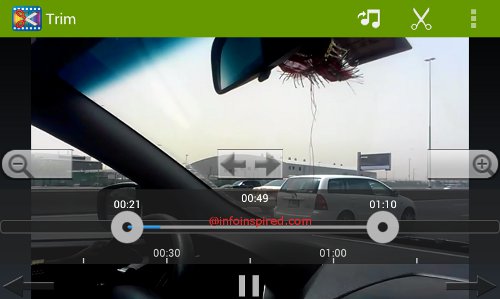 Further if you want to share videos taken with your phone, if it is long, you can split it to make it shorter. For this tap on the split option. Here you only need to select one side of the video to split.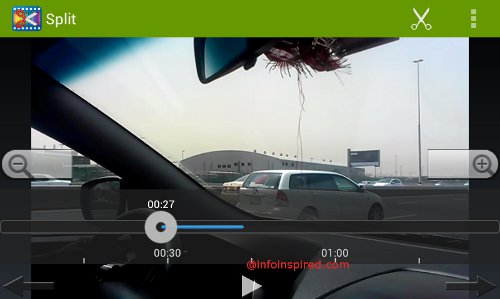 With this cool app you can also do some more tricks with the video on android like adding effects, trim, merge video and convert video to MP3. From the home screen of AndroVid you can access these cool options.
Check this app if you like or want to split videos on android.