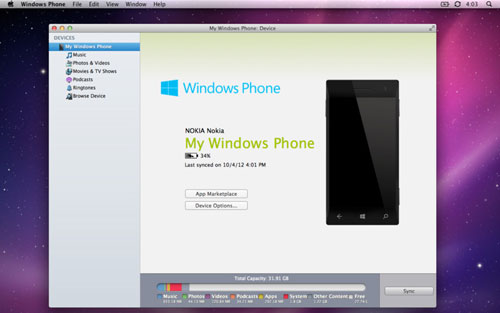 Whatever phone you are using, you should have the option to connect your phone to your computer. It will be handy at times like backup your media files etc. No matter which OS you are using. Some of you may find it difficult in connecting your Windows Phone to Mac. I don't know how many of you have this type of combination. I mean how many of Mac owners prefer Windows Phone over iPhone. Anyway if you have a new stunning Lumia or HTC 8S like phone and wants to connect it with a Mac you can do it with a free Mac app released by Microsoft recently.  I am talking about Windows Phone app from Microsoft.
Download Windows Phone app for Mac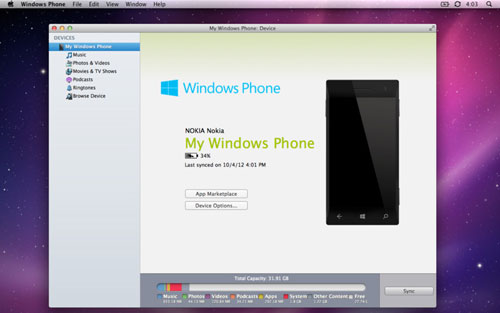 What you can do by connecting your Windows Phone to a Mac?
By syncing your windows phone with a Mac you can get the following advantages.
You can Sync music, movies, TV Shows and podcasts, from your existing iTunes library, to devices; Sync photos and videos from your existing iPhoto or Aperture library to your devices; retrieve photos and videos taken on your Windows Phone and automatically your import them into your existing iPhoto or Aperture library and browse and preview media items located on your devices.
How to Sync Your Windows Phone with a Mac using Microsoft Windows Phone Mac app
First download and install the app from the above link on your Mac. Then connect your phone with the USB cable supplied with the phone. Follow the online instructions.
Hope you find this app useful. Also like to hear which Windows Phone you are using. Is it Lumia or HTC? Share it in comments.