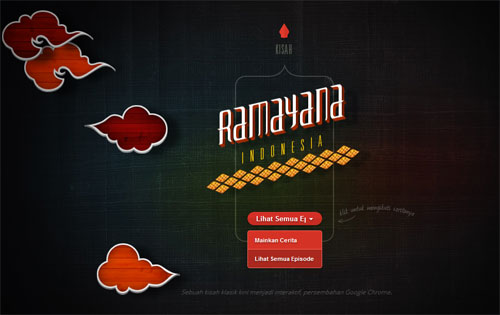 Enjoy Hindu Epic Ramayana in HTML 5. It has got an HTML 5 version from Google Indonesia as a Chrome experiment. This HTML 5 experiment Ramayana online version from Google produces colourful graphics and good background music. The language is in Bahasa but anyone knows the story of Ramayana can easily follow it.
There are five episodes in this Google version of Ramayana in HTML 5 titled Contest, Abduction, The White Monkey, Rama's Bridge, and The Great War. This online Ramayana HTML 5 version works perfectly on Google Chrome.
Google incredibly tells the story of Ramayana in HTML 5 linking Google's own products like Google Maps, Gmail, Google talk, Google Search and Blogger. Google narrates the story in a different angle using their own products. The characters in this Epic Ramayana here in HTML 5 experiment using Google Talk and Gmail to communicate. Location in the story are showing on Google Maps and even a character writes blog posts in this HTML 5 recreation. Worth to check even if you are not from Indonesia.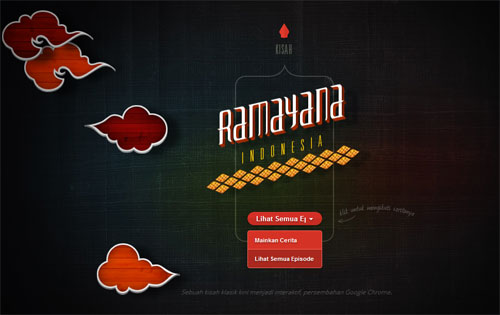 Link : Ramayana HTML 5 Experiment