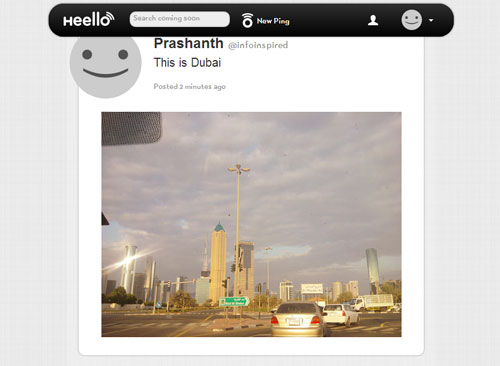 Here is a twitter similar app for fresh use. Heello is a new web application that functions just like twitter. Content limits on Heello is 200. You can Ping on Heello. Yep, it's similar to tweet. One click privacy sharing is another ping feature on this new social networking service.
You can't find any information about the founder on the home page of Heelo, at least at present. Heello is developed by Noah Everett, the founder of Twitpic.
Update: This content became invalid over the time.
Heello is free just like Facebook & Twitter. You can quickly sign in to Heello by entering a user name and your email. Heello is in Beta and lots of features are missing or under development.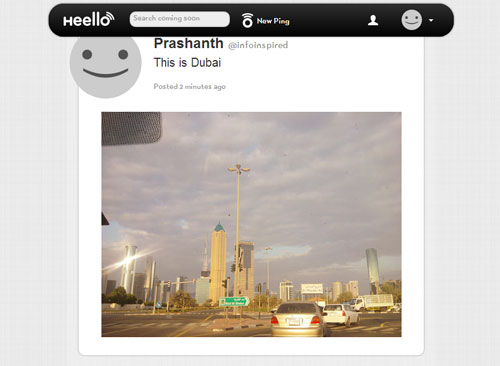 What's Heello?
Heello is an open, real-time sharing platform that let's you easily share what's happening. Post photos, videos and check-ins right from Heello. As other social networks are walling themselves off, we are committed to providing an open ecosystem for everyone, with our user's best interest always in mind. Also as a user you will always own your data. Heello is for Developers: We believe that developers are an important part to a successful platform. We want to provide developers with an easy platform and a friendly ecosystem to build on without worry of being pushed off.
Heello's interface looks simple. You can share links, photos, your thoughts instantly with the world using Heello Ping. I think it's not the time to judge Heello as it's in beta and lots of features are still expecting. If you wish you can try it here.