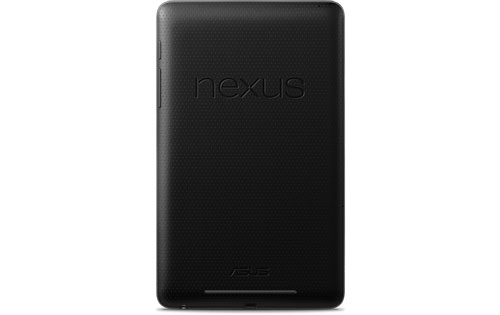 Google has just started shipping Nexus 7 tablet, the first device running new Android 4.1, Jelly Bean Operating System. In a Google+ post on July 13th, the Nexus team announced the delivery of pre-ordered Nexus 7 tablets. It goes like this "Locked and loaded, ready to play: we've started shipping +Nexus 7 pre-orders today!". The pre-booking of this awesome tablet, which has been announced in the Google I/O 2012 concluded recently, is limited to few countries and India isn't among the first list. Google has an official Nexus product page for taking the order that includes Galaxy Nexus, Nexus 7 and Nexus Q. But in India you can't book for the product through this official channel. Then how to pre-order Nexus 7 in India?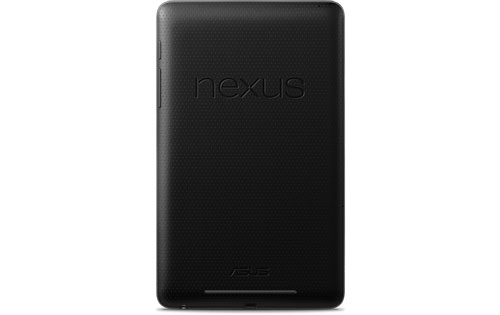 Grabmore, an ecommerce  site in India who imports and delivers U.S. Products in India, is now taking pre-orders of this Kindle Fire (or iPad) killer tablet from Indian buyers.
The Asus make Google Nexus 7 Tablet in India costs Rs 16499 through Grabmore. You may think the price is little bit high if you have ever checked the Official Google Nexus page where it says the 8GB version of Nexus 7 only costs $199 ( i.e, Rs. 11000. approx). But remember it's not available in India and Google has just started delivering the products.
Anyway Rs 16499 is justifiable as the company imports it from the U.S. and make delivery of the product to all over India.  Also the price includes all customs duties and shipping charges. The Nexus 7 may reach your hands in India in 2-4 weeks after your order.
Link : Pre-order Google Nexus 7 in India

Some Interesting Things About Nexus 7 Tablet
It's the first device with latest Android OS, Android 4.1 Jelly Bean. It's selling like hot cakes and PC Mag reports that it's out of stock in many retail outlets in its first weekend of general release. The price tag, i.e. $199, is the main attraction of Nexus 7. It's a 7″ tablet and the price is highly competitive. It's said that the production cost of the 8GB model it-self comes around $160. That means Google is not making much profit from the hardware. Now see the amazing specification of this tablet.
7″ 1280×800 HD display, Quad-core Tegra 3 processor, Scratch-resistant Corning glass, 1 GB RAM, 1.2 MP Front facing Camera, NFC (Android Beam), Volume Controls, Speaker, and Software Keys are the notable specifications. Visit official Nexus Page for full details here.