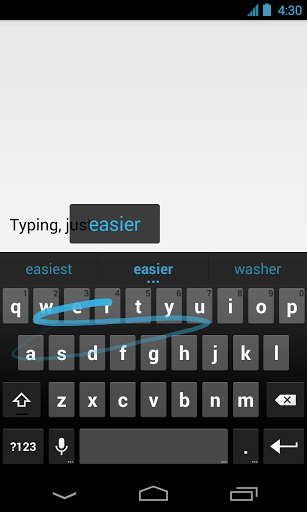 Google Inc. has released its stock Android Jelly Bean Keyboard for all android phones. The new Google Android app is titled as Google Keyboard. Though the keyboard is available for Android 4.0 and above phones, the app is incompatible with many models. Anyway if you find the app supporting your device, lets go to the below Google Keyboard tips and tricks section.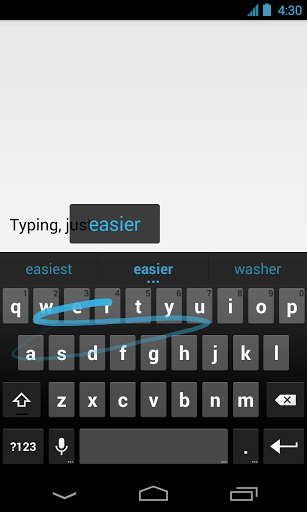 What Differentiate Google Keyboard from Others
The beautiful layout which helps fast typing. Also the keyboard feels simple because the numbers are not appearing on keys.
What are the Benefits of Google Keyboard for Android
Gesture typing with the awesome dynamic floating preview, voice typing, dictionaries with support to 26 languages, set short codes to expand texts, and auto word completion / suggestion.
Google Keyboard Cool Tips
There is an awesome tips available with Google Keyboard. If you wants to type same words or sentences regularly you can create a short form of it. While you apply this shot form, Google Keyboard will suggest the word/phrase/sentence you already set. If you are using Microsoft Word or Excel, you may have come across this feature. For example, you can set II for Info Inspired. Whenever you hit II you can see the suggestion. How to set this feature?.
Steps:
Run Google Keyboard.
Make long tap on the Microphone button.
Now tap on Google Keyboard Settings.
Just Tap on Personal dictionary and tap on the '+' icon that you can see on the top right.
Enter your Word / Phrase / Sentence that to be get expanded while typing the shortcut text. Put the shortcut text against "Shortcut".
That's all.
Hope you enjoyed this new Google Keyboard tips and tricks.