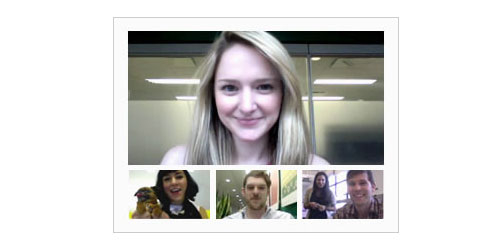 Gmail users are getting one more reason to enjoy! After making a face lift by changing its appearance and providing beautiful HD themes and theme customization recently, Google Gmail team is bringing another awesome feature to Gmail. Yep! Gmail Gets Google+ Hangout. The popular free video calling service that Google introduced in Google+ social networking site called Hangout is coming to Gmail. Google today announced the availability of Gmail Hangout. They are started rolling out this new feature globally for Gmail users. You can soon see it live on your Gmail.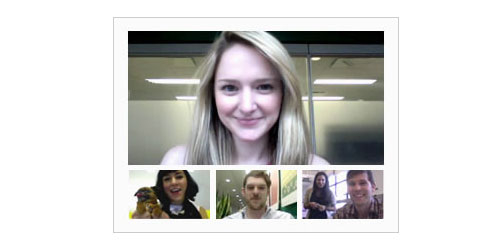 How Can You Make a Hangout from Gmail?
Once Google has made available Hangout in your account, you can see a new Google+ Hangout button on top of your chat list. Click it to start video calling up to 9 people from your Gmail account. Watch the video below showing Hangout in Gmail in action.
You can not only make free video calls but also watch YouTube videos with the persons you are chatting face to face. Other Hangout features like apply fun effects, collaborate on Google Docs & share screen are possible when you are using Hangout in Gmail.
Does this feature available in your account? Like to hear. Enjoy.
Source : Google