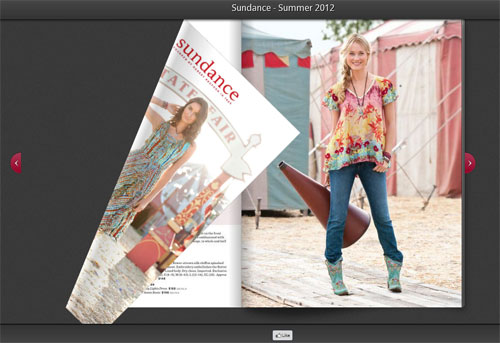 TheFind and Microsoft have provided a never ever seen shopping experience on the web with a new HTML 5 powered online shopping site. Find your favorite products from amazing number of catalogs and place your order. Teamed up with TheFind, a leading vertical shopping search engine, Microsoft has just launched Glimpse Catalogs a new online service to make your retail shopping experience memorable. Glimpse Catalogs is a stunning HTML 5 powered site dedicated to shopping. TheFind is one of the fastest growing companies on the web with millions of users. They have got Appy Award for the best retail shopping app in 2012.
Here is an update! The service got discontinued or no more working!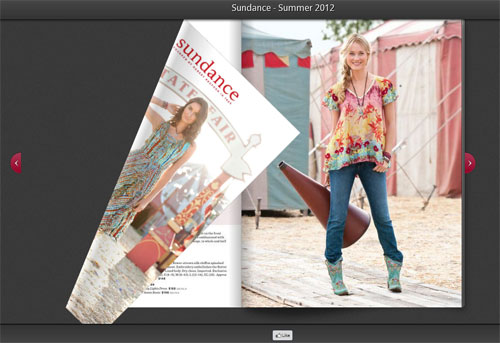 How to shop on Glimpse Catalogs?
On the homepage of Glimpse Catalog you can see lots of catalogs meant for your shopping selection. You can pick any catalog and flip through the pages as you are handling with a real (physical) catalog that you have received by courier. It's so real with the richness of HTML 5. If you are using a touch device the experience will be more awesome.
One of the main advantage of Glimpse Catalogs is that it has access to more products than any other shopping site or search engine. Visit Glimpse Catalogs and pick any catalog and flip through the pages. Wait, You need to sign in with your Facebook account first. By integrating with Facebook "Likes," Glimpse curates items specifically for you based on what you and your friends like. You can browse products by friend or brand, and catalogs in Glimpse come to life the minute you open them.
Even if you don't plan to buy any product for the time being, just visit Glimpse Catalogs and experience the HTML 5 power.
Source : Windows Team Blog