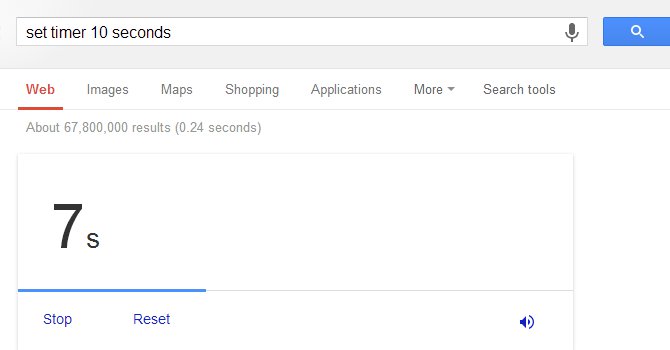 Here are five very useful Google Search tips that some of you may not know or use. We can search on Google to get calculator, flight search, dictionary and of course an up-to-date currency converter right on the search interface.
Search engines are dramatically changing the way they respond. The small search field on a search engine can unfold wonderful things in front of you. Photos, videos and a handful of information is always there just waiting for you. The search results depends upon the search term yous put in the small search field. Google, the giant search engine has also changed a lot. Here are the best five Google Search options that you must like to use.
Five Very Useful Google Search Options
Enable a Timer with Google Search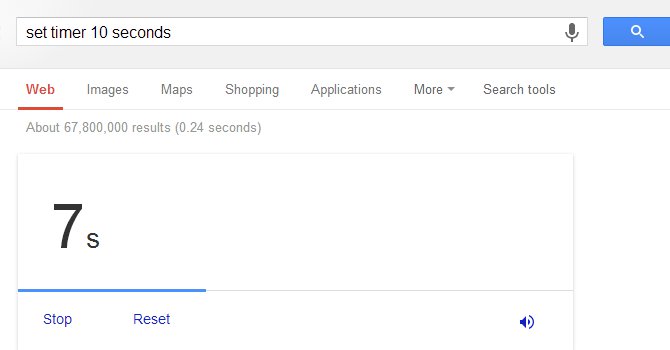 Simply set a timer that can alert you at the set time. To get a timer with search on Google enter any of the following in the search field and hit enter.
set timer xx seconds – this will set a timer that lasts xx seconds.
set timer xx minutes – this will set a timer that lasts xx minutes.
set timer x hour – this will set a timer that lasts x hour.
In between you can turn off the timer or mute.
Use Google Search as Dictionary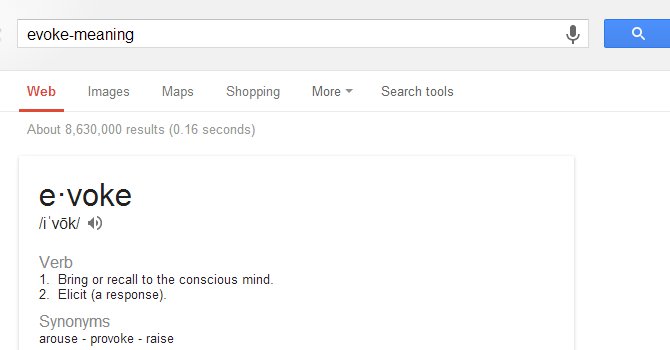 No need to rustle your printed dictionary to get meaning. If you are online the easiest way to get meaning of any word is to search on Google but in a specific way. You can search as follows to get meaning of unfamiliar words.
evoke-meaning
or
define meaning
In either case you can get the result as per the screenshot above. If you make any typo still Google can give you the correct meaning. Google search itself is a time saving dictionary.
Use Google Search as a Currency Converter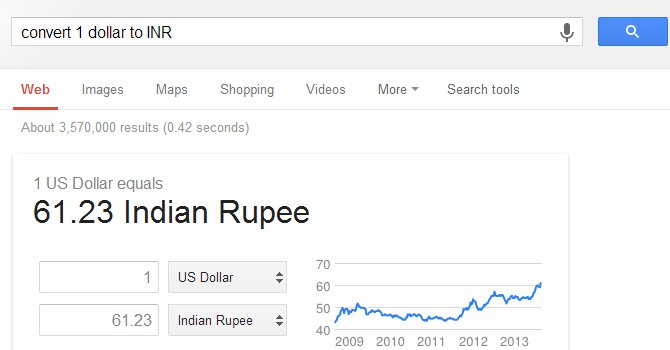 Search directly on Google as follows to convert any currency to any other. For example the following search terms will bring the conversion amount and also a currency converter below. You can change the value right on the Search field converter. By enabling a currency converter right on Google search you can start converting any currency to any other without making additional search.
convert 1 dollar to INR
Use Google Search as a Calculator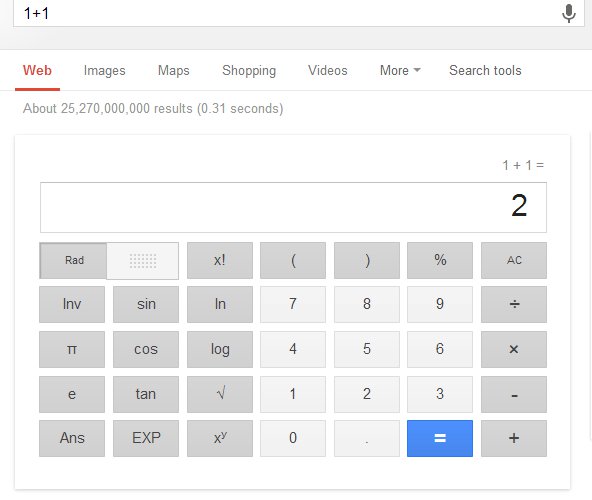 Hope you already got the idea. Search below search term to enable calculator on Google search page.
1+1
Use Google Search as a Flight Search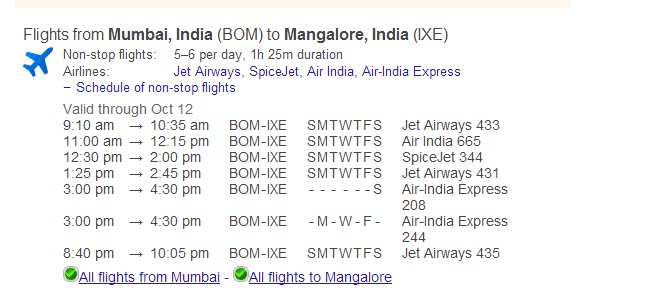 The following search term would bring the result as above. Just try it to find flight timings right on search.
mumbai to mangalore flight
The above are five very best Google search options or tips that one must know. Google has changed a lot. So we must update our-self to effectively using it.