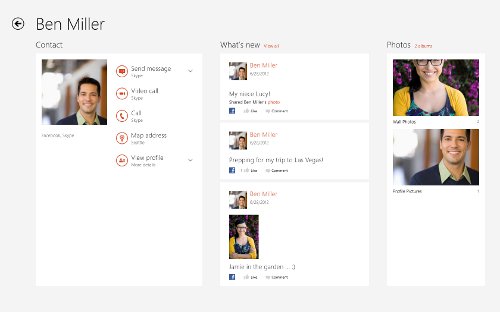 First Skype released its version 6 for Windows 7 and Mac users. But for the users of Windows 8 an official Skype metro app was missing. Means Skype 6 doesn't offer Windows 8 compatibility. Though it was expecting Skype ended the waiting by releasing its new official Skype app for Windows 8. Yep! Skype just released Skype for Windows 8.
Skype for Windows 8 is just awesome. See the video below to know how the app looks like on Windows 8 before proceeding to download.
Skype is totally redesigned for Windows 8 with a metro look. Now you can quickly and easily call to mobilephone or landlines directly with the help of the new modern looking dial pad on Skype. Skype on Windows 8 works silently on the background that without draining out your device's battery and always reachable. If you are on other app or Windows 8 desktop it reaches or alerts you when someone calls or message you.
You can make use of the Windows 8 snap feature to make Skype available for watching video calls and responding to it while you are browsing or enjoying music or video.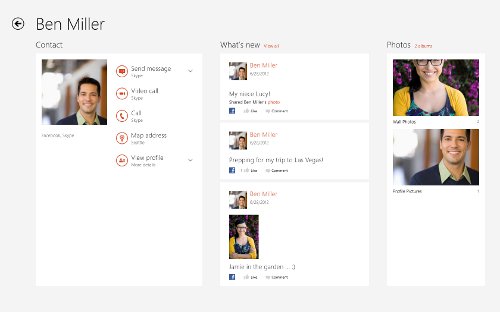 How to get Skype for Windows 8? You can get it from the official Windows Store for free of cost. Open Store and use Charms bar search to find Skype quickly.
To get shortcut keys for Charms Bar, Snap apps etc. just go to the following link.
All Essential Windows 8 Shortcut Keys
Spread the news if you love Skype. [Via]