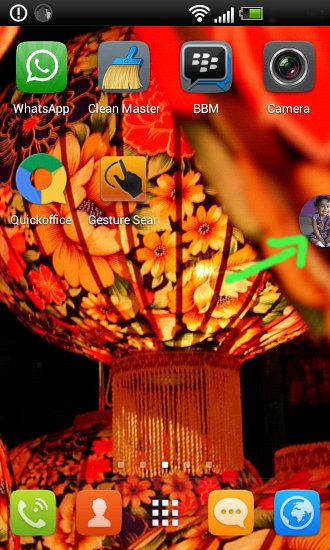 There are several customization options available for WhatsApp, the popular messenger service of millions. Get an interesting addition to the WhatsApp from a third party developer. Bring the Chat Head functionality to WhatsApp. Yep! You can get the facebook similar chat heads to your favorite messenger WhatsApp. I don't know why WhatsApp team didn't think about such an idea. May be they doesn't want to mimic facebook chat head feature.
Get the unofficial WhatsApp chat head feature on your Android device. XDA developer seebye brings the WhatsApp chat head functionality to rooted android device. If you have a rooted android phone you can download and use their app to get the chat heads on WhatsApp.
Seebye's app for WhatsApp chat heads is titled as [WhatsApp]Chat Heads ROOT BETA. It's available in the Google Play android store as a free download.
How to Activate Chat Heads on WhatsApp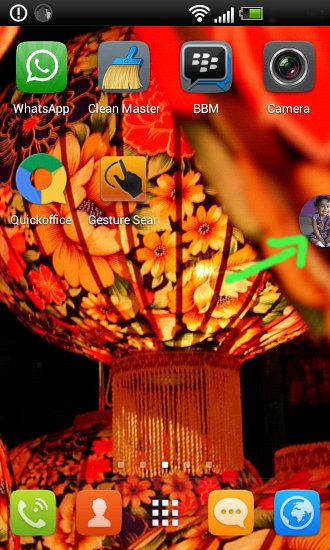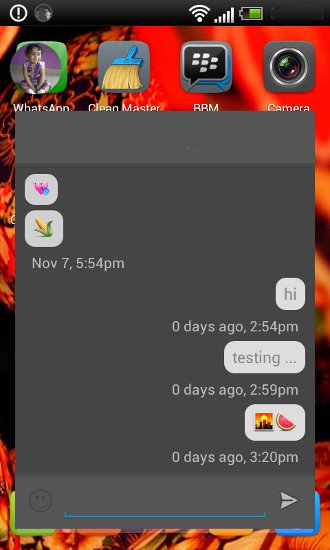 Hope you already installed the above app on your Android phone. Now run the app Seebye Chat Heads. You will be asked to grant superuser permission and turn on the the app from Android > Settings > Acceptability > Services.
From the app interface you can make few customization. You can apply custom chat heads and make some visual appearance too. You can see chat heads on the home screen of your phone. It's a floating notification actually. Tap on the chat heads to reply instantly. You can use WhatsApp chat emoticons from the popup. The interesting thing is that WhatsApp won't update your last online time while you are using Chat Heads. Some of you like this feature. right?
Conclusion:
The Seebye Chat Head app for WhatsApp enables users to quickly and conveniently answers to their chat partners from any app screen. Root access is the only hurdle in front of them. So I am sure that the lucky android rooted device owners will try this app and will be happy using it.