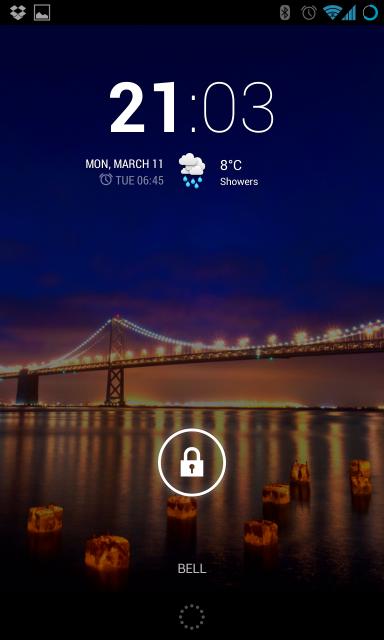 The home screen clock widget on your android can spice up the total visual impact of your phone. Get a pleasant, eye pleasing first look from your phone. There are different clock widgets available for you to customize the look. Here is a beautiful clock widget for your android device. Now you can free download CyanogenMod home and lock screen widget on your phone. It is truly beautiful and alluring.
CyanogenMod custom ROM home screen and lock screen can be installed on your android 4.2 Jelly Bean device. Get the standalone latest version of the CyanogenMod home lock screen.
Download : Head to the XDA developers relevant page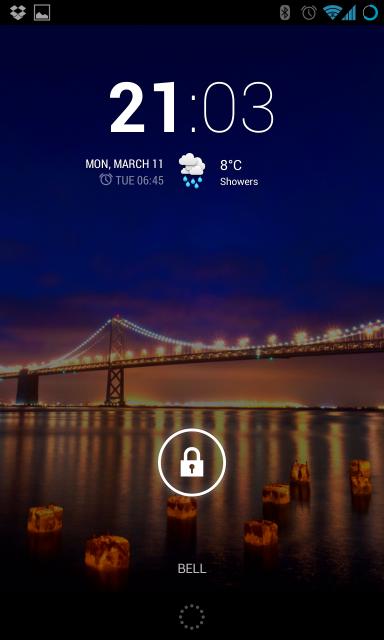 Some Virtue of this CyanogenMod cLock Home and Lock Screen Widget
It is the standalone version. So without trying the custom ROM you can get the same pleasant look on your phone. This cLock screen widget offers maximum customization.
Analogue and digital clock mode is available and you can opt between any of these two. This app allows you to change the font and date of the lock screen clock on digital clock mode. Similarly you can change the alarm and data font between normal and bold. This CyanogenMod home screen and lock screen widget is fully customizable and standalone. If you are using CyanogenMod custom ROM latest version you need not required to install this widget. It is already pre-installed. Spice up your android phone similar to the popular custom ROM lock screen.