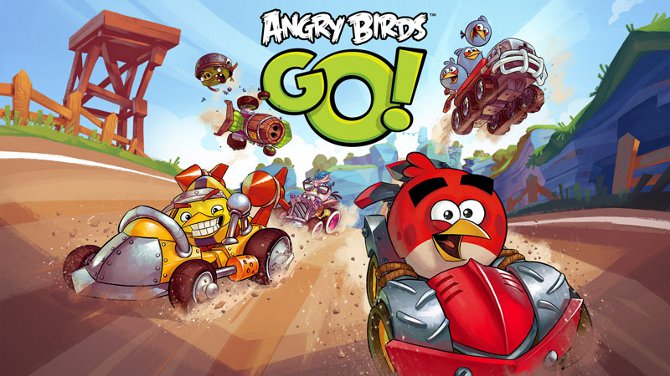 Rovio mobile has a new release in its armory to continue the success story with their addictive mobile game titled Angry Birds. Rovio released Angry Birds Go, a Mario-Kart style cartoon racer game, for all the major mobile platforms.
The attraction of the new Angry Birds Go game is its easy to play 3D fun game play. Of course racing games have already huge fan base. The new Angry Birds Go racing game is the first Rovio game that is available for completely free download. It supports the following mobile platforms – iOS, Android, Windows Phone 8 and Blackberry 10.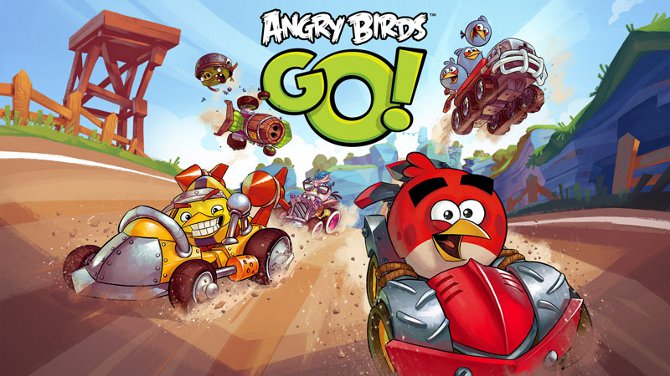 Below is the download link and official video.
Angry Birds Go for Android, Angry Birds Go for iPhone & iPad, Angry Birds Go for Windows Phone 8 and Angry Birds Go for BlackBerry Z10 and BlackBerry Z30.
The iconic Birds and pigs in the Angry Birds series are on a racing spree in this game. You can touch the screen or tilt the device to control the car just like any other racing game. But there are Rovio's own way to make the ride fun filled and addictive.  To be honest, the graphics used in the game is mind blowing.
Rovio announced that the multiplayer game mode will be introduced to this new Angry Birds series game in spring 2014. Wait and see whether Rovio's switch from the traditional Birds and Pigs fight to a racing mode will win the heart of Angry Bird fans all over the world.