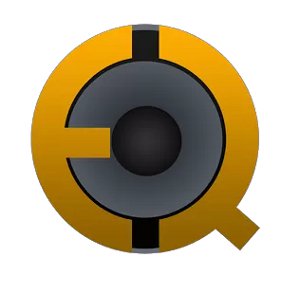 We curse our phone for its poor sound quality. But the reason may be the headphone or the media player we are using. Most of the free Android media players are coming without a graphic equalizer. You pay then get the full version media player with a 5 band graphic equalizer. Graphic equalizer can dramatically change the sound quality of your phone. But don't get disappointed. You can change the way you hear music on your phone. There is a free app that compensate your free media player by providing a 5 band graphic equalizer. Get the maximum sound quality output from your android phone or tablet.
First see our list of best free video players for android. I use BS Player and like it a lot. But it lacks a graphic equalizer and of course the bass booster. The sound quality is OK but there is no equalizer to adjust it. I like maximum bass and treble. Not the mid sound.
Best Free Android Video Player
Use Equalizer a free android app. It is like a graphic equalizer plugin for your android media player. It works with any media player without any hitch.
How to Use Free Equalizer App on Your Android Device to Increase the Sound Quality
Install the app and run it. Apply any presets or make custom settings. Then minimize the app and run your best media player. You will get the best sound quality now. The equalizer should run in the background to get the equalizer effect while using your music / media player.
The interface is very awesome and simple supporting extra skins. The three tabs give access to all the settings in a breeze. The first tab has the presets like normal, classical, dance, flat, folk etc. based on music genre. The second equalizer tab allows you to custom setting with the 5 band equalizer controlling. You can apply different equalizer settings to different songs.
The third tab is the one where I found the best features of this best free graphic equalizer app for android. It is the Effects tab. Use the power button there within the screen to enhance the sound quality of your android device quickly, vibrantly.  From here you can apply the bass booster.
Get bass boost on any media player on android. Use your favorite media player on your android device and use Equalizer app just like a plugin to get best sound quality.

Conclusion:
Equalizer is one of the best free five band graphic equalizer app for android phone or tablet. It is a standalone graphic equalizer for android. It works like a charm on my HTC phone combined with BS Player, the free media player. Use the  original head phone together with this graphic equalizer to enjoy great music.