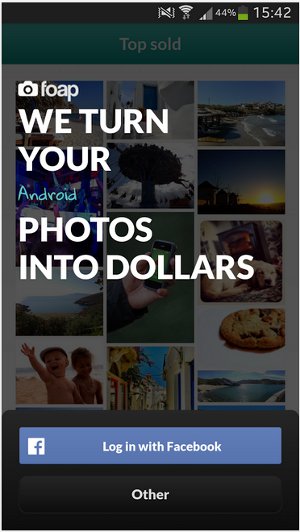 This article is about an android app that can help you earn some money. Do you have any good collection of photos on your android? If yes, you can now sell it for $5. The android version of Foap app is now available for free download. Try to make some money online with your vacation photos. Upload photos from your phone gallery directly to the app. Name it, tag it and put the origin or place of the photo taken. That's it. But one more thing you have to do before getting published your photo on Foap. You have to rate 5 suggested photos on Foap. Now you have done your part. The Foap team will review and publish your photos.
Foap Market is selling high definition photos for a mere $10. If your photo sold through Foap market for 10 dollars you will get your part of 5 dollars. That is it. You have to connect your PayPal account with Foap to cash out.
Other than the online money making part the app has a social networking side. You can comment or rate photos and thus engaged with other Foap users.
The interface of Foap social photo app is also good. But there may some more polish required to enhance the photo viewing pleasure. Like zoom in and zoom out photos and face recognition etc.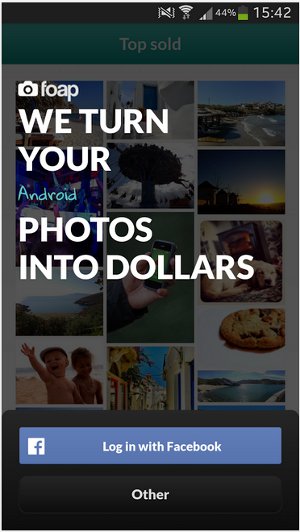 Conclusion:
Foap is another social photo app where you can follow people, rate their photos, comment and also sell your photos. It's cool to earn some money with your vacation photos. If your phone has a powerful camera then this app is good. But I am not sure how much people are going to earn through this site. It's a newborn baby at least on android platform. We may hear the success story with Foap money making later.