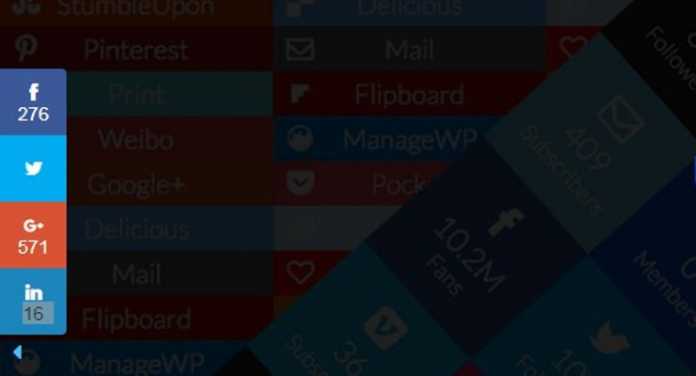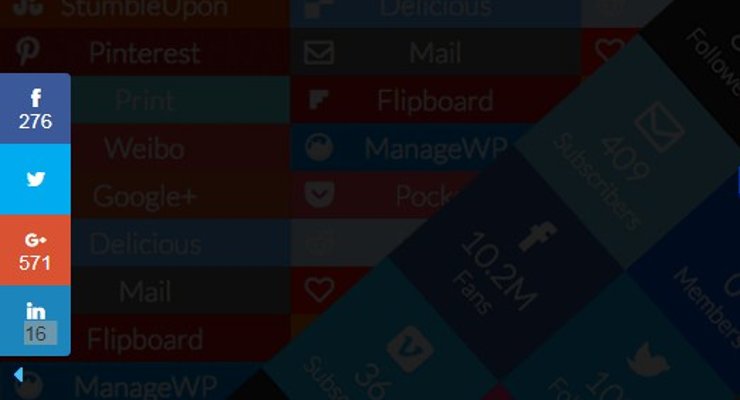 Floating social share buttons are visually great and can easily accessible by users. Floating social share buttons float while users scroll on the page and thus always visible.
Generally Floating social share buttons should invite more user involvement compared to buttons placed at the end of the content or title. But it should not be correct always.
The share via social buttons depends the content and layout of your blog. In my experience I got more social shares while using the buttons below post. It's because this site is content oriented so generally a user may think whether to share the content after reading.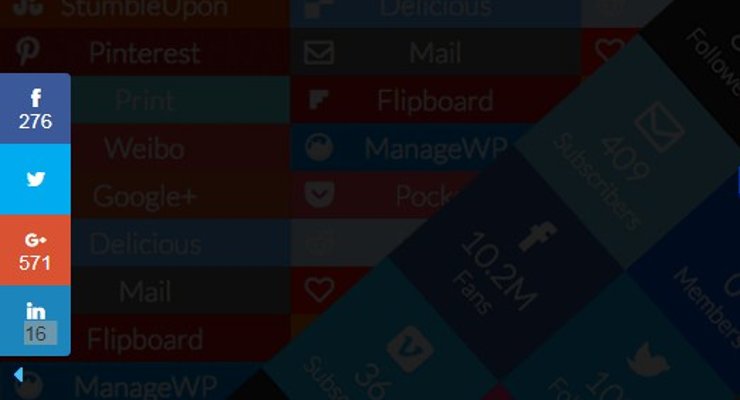 Still you can find several blogs and websites using floating buttons on their site. The reason you can guess. Many are care about the visual appealing of their site. Also they might have studied the performance of sharing buttons by placing them on different places of their site and they may found floating widget suit them.
The user engagement of popular social sharing platforms like Facebook, Instagram, Pinterest, Linkedin and Twitter has seen a steady increase in the last couple of years. So we should explore the opportunity provided by these platforms to attract more customers.
You can find below my pick of top 15+ WordPress social sharing plugins which are coming with the floating social share buttons feature. Other than floating, you can place the sharing widget on end of post, below title, left sidebar, footer, right sidebar etc. that depending on the plugin you use.
Most of the plugins listed below are paid ones. Few plugins offers paid as well as free versions. I can't suggest a plugin for you from the list as it depends the taste of you. Still I recommended one plugin which I like most and the security feature in it.
Only thing you have to do is do some homework before making the purchase. Don't go only after features and style. Read the available reviews online and pick the one that loads faster. A clean coded plugin won't affect your site loading speed.
List of Top Floating Social Share Buttons
1. Floating Social Media Icons
2. Monarch
3. MashShare
4. Social Share and Locker Pro
5. AddThis
10. Shareholic
13. Sumo
15. Add to Any
16. Social Warfare – I recommend this plugin as it has an awesome feature to help you protect from content pirates who steal your content automatically using framing plugins.
If you are already using any of the above floating social share buttons on your site we wish to hear from you about the performance in the comments below.