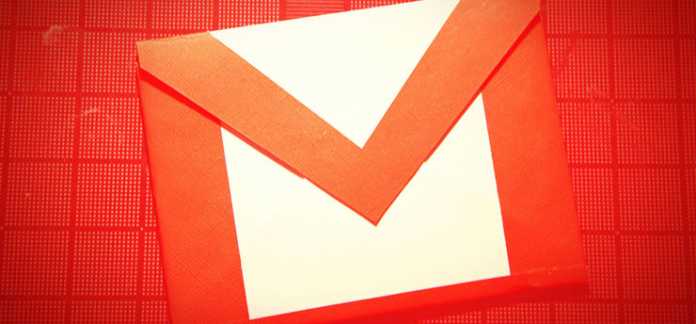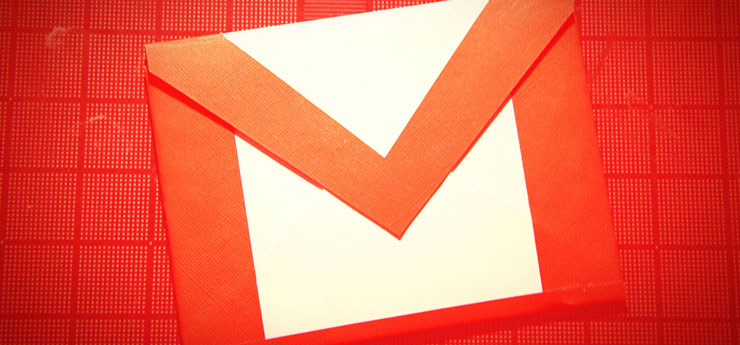 You may have come across part of this dialogue several times "What's in a name? that which we call a rose by any other name would smell as sweet". Yup! It's from  William Shakespeare's play Romeo and Juliet. But there are people or community in the world who believes their name can influence their life. Any way it's not our part of topic. But it's true in the web world, a name means a lot. Domain names, web sites' title etc. can share vital information about the content of the site. It's true in the case of email address also. It is advised to use your company domain name with your email address to get a good reputation to your email correspondence. For example myname@infoinspired.com is more attractive than myname@gmail.com. But the fact is that lots of companies are using Gmail for their business purposes. It's simple and easy to manageable also free to use. "What is in a name….." is apt to them. The below tips are for those Gmail users. Here we can see some of the must to use Gmail features for Business.
Auto Label Mail for Easy Identification
Advantages:
Can easily identify mails from different customers.
See mails from any customer only at one place but without moving them to any folder.
Getting lots of mail from different customers? Then you must use labels in Gmail. So that you can get mails in your inbox with the colored label name you set. That means you can easily identify as well as filter mails from customers individually. Apply different color to label mails from different mail address. You can auto set labels in Gmail. So any new mails come with the set label will automatically be labelled.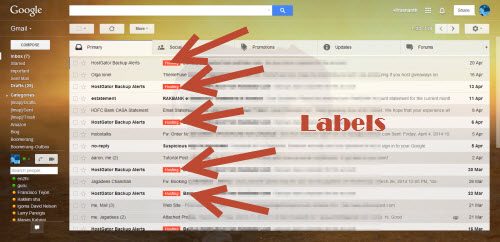 How to Set Labels?
Select any email address to which you want to apply label. Make a tick mark against the mail. Then go to Label>Create New. Type a label name. Immediately a label will be applied. You can see the changes in inbox.
You can now change the label color from the left side panel. See the screenshot below. I have applied a label "Hosting"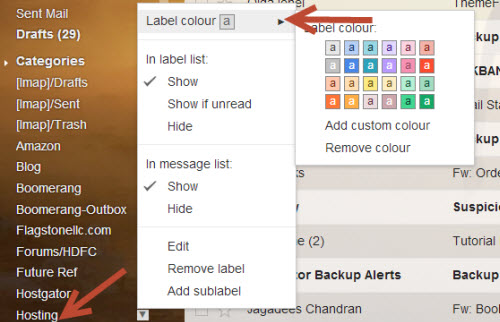 Now the label applied to the current mail only. You want to auto label all the existing mail with the same email ID and for incoming mails from the same ID, right? Then follow the below steps.
Select the same mail again and click the More drop down box and select "Filter Message Like These"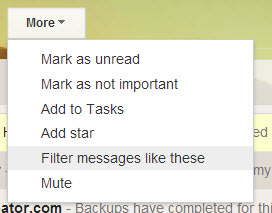 Then click the link saying "Create filter with this search". On the next page, click "Apply the label" and select the label you have just created. Also make a tick mark against "Also apply filter to X matching conversations" and then create filter. Now on wards, mails from the same ID will automatically be labelled in your Gmail Inbox. If you want to see the mails from this ID at one place, just click the label name on the left side panel. The mail will not move out from your inbox to any folder. It will be there in your Inbox.
Related: Filter out spam mails in Gmail
Undo Send Lab Feature
Advantages:
Get back a sent mail in Gmail instantly! So that we can correct mistakes that flash to our mind immediately after sending a mail. It happens!
You can undo send mail in Gmail for a while. For this you just need to enable a Gmail lab feature. Here is the tips.
Go to Gmail Settings and move to Lab tabs. There find and enable "Undo Send"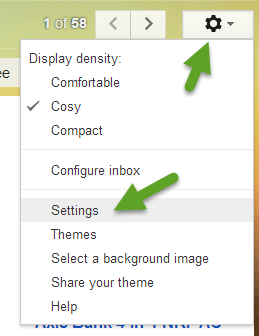 Send Mail to Multiple Clients at a Time Without Revealing Each Others Email Address
Advantages:
Protect your business information.
Send mail to multiple recipients avoiding clutter.
On the eve of any festival or any such special occasions, you must want to send greeting cards to your customers to wish them. Sending greeting cards to each and every customer individually is time taking. So what you will do? You will definitely send the card addressed to any of your customers and rest of the customers address you will put in the CC filed. It's not correct. This way you are leaking your valuable customer details to all. So we have a solution. Read the below tutorial.
Send mails to multiple clients without revealing trailing email IDs
Place Company Logo, Facebook and Google Plus Clickable Social Buttons in the Signature Line
Advantages:
Professional looking mail.
Popularize your website and social accounts.
An attractive signature at the footer of your email gives your Gmail a professional look. Do you know how to insert your company logo in signature line or how to insert your social buttons on signature line? Here is the step by step guide to insert Facebook, Google Plus etc. icons with clickable links and your company logo in the Signature Line. Once you set this signature, it will automatically be appeared with your every new compose mail.
Steps:
Before proceeding to the below steps, first you need to upload your logo to any free hosting sites. Also download high quality Facebook, Google+ etc. buttons. I know your company logo is already with you. If not scan your letterhead and cut the logo and save it as an image. Social buttons you can free download from several websites online.
Now you have to upload these images. There is a free Google Service that you can use to free upload your files. Go to sites.google.com and sign in with your Google Account.  I will elaborate the steps to upload files to sites.google.com.
Hope you are already on sites.google.com. Click Create button there.
Select the Blank template, but default it may be already selected. Then name your site and complete the steps. If everything is OK, your Google Site is ready.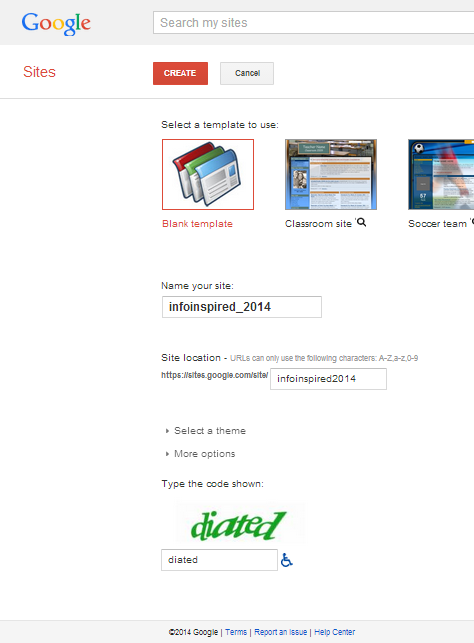 Your site is ready! Now you have to enable file upload option on this site. For that go to Settings>Page Settings and enable "Attachments"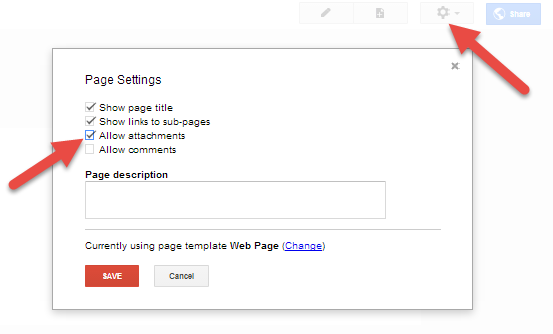 Now you will get the file upload option at the bottom of the page. Click on the "Add Files" option and upload your logo and social buttons one by one. Right click on the uploaded file to get the file links. Copy paste all the links on Word or note pad as we need it later.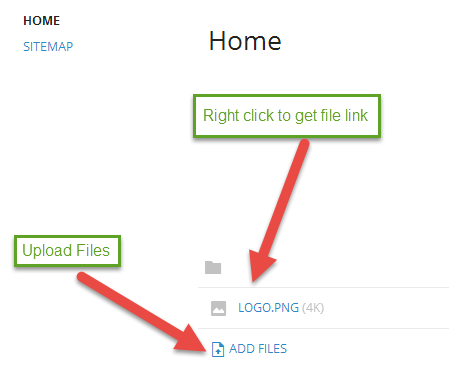 Now back to Gmail and begin the steps to add a beautiful professional looking signature line.
Steps:
Go to Gmail Settings. On the General Tab, go to bottom of the page where you can see Signature. Enable it.

Enable Signature
Upload Image. Here copy paste the URL you copied from sites.google.com. You may have pasted it on Word or note pad already. Then copy it from there.
It's optional.
Insert and position your images by drag and drop. Now of course you have to link your images. Your company logo to your company website, and social icons to your relevant account. Here you should be careful. You have to select the image and click the link button. Mere click on the image is not OK. You have to use your mouse, then drag and select the image. If you have properly selected the image, it will be highlighted by a shadow.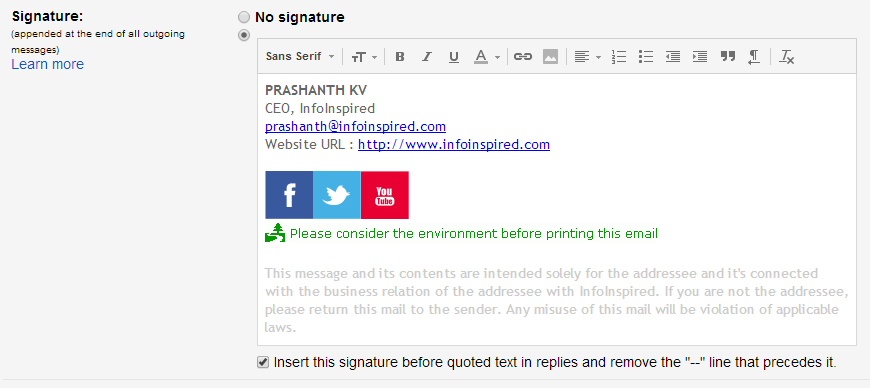 That's it.
Set Auto Reply When You Are on Vacation
Many of us meet this situation because we are taking annual leave. So how to intimate your customer. No need to send any individual mail to them. Set auto reply option. So someone send you a mail, they will automatically be intimated that you are out of office.
Steps to Set Auto Reply on Gmail
Go to Gmail Settings. On the general tab you can see out of office auto reply option. Make this ON. Set the date and type the message and content. So anyone sent a mail to you, they will get an auto reply notifying your message. If you only want to send auto reply to the persons in your contact, enable the relevant option below the message body.
Hope you have enjoyed this article. Do you have any suggestion? Please do notify us in comments below.