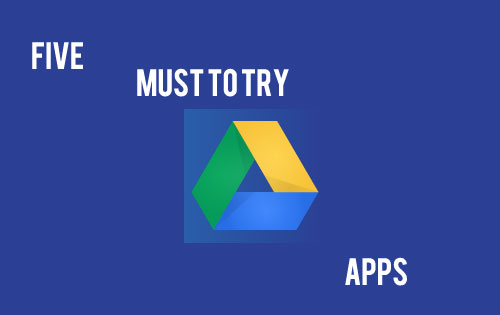 Cloud Storage is a popular word that repeatedly appears on the media for the last 2-3 years. So even a novice computer user may by now heard about this service. If you aren't familiar with Cloud Storage I will explain it. I don't want to blind you with science. In simple words it's an online storage facility offered by third party hosting companies. You can store your data on their large networked data centers. Box, Dropbox, SkyDrive, Google Drive are some of the popular services offer online storage facility. Other than simply storing your data you can do more with your stored files. This is made possible by apps. In this article we can take a look at five must have apps for Google Drive.
Google Drive is the latest entrant in cloud storage and it offers 5 GB free online storage facility. Also Google Docs, the office suite from Google, is part of Google Drive. So in our list I've omitted Google Doc. I am only picking five useful third party apps for Google Drive. With these apps you can do wonders within Google Drive.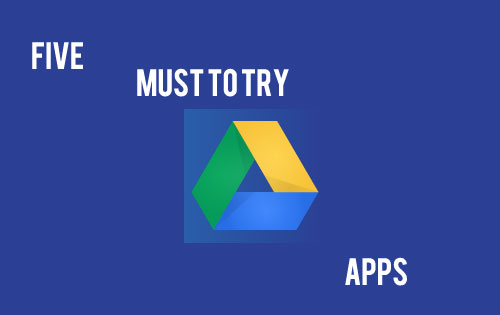 Below are the Few Must Have Apps for Google Drive
HelloFax – Send and Receive Faxes
Those who use Google Drive for official purposes may probably store office documents on it. Whenever they want to fax a document they can directly send it from Google Drive. HelloFax supports over 30 different file types. The app is free for Google Drive but you will be required to pay for sending fax. As of now they have plenty of download on Google Drive and offers 5 free fax message online.
A Music Player for Google Drive. It plays MP3 and M4A audio files. So if you stored music files on Google Drive you can play it directly from Drive. It's quick and fast. Enjoy music instantly.
PicMonkey is a very popular photo editing service on the web. Earlier I've detailed how to edit your photos using this awesome service. You can read it here. By installing PicMonkey app you can edit your photos stored on Google Drive. Enhance your images with luscious effects, overlays, fonts, textures, frames and touch up tools.
DocuSign – Put Digital Signature
This Google Drive app enables you to sign documents stored on your storage space. Put your signature digitally and make a document legally valid. It saves your lots of time. When you want to email a signed document normally it takes lots of time with your cloud stored file. It involves activities like first take print out, put sign, then scan and send. With DocuSign app installed you are free from this tension. Supported file types are;
Microsoft Word 2003, 2007
Microsoft Excel 2003, 2007
Microsoft PowerPoint 2003, 2007
Text files (.txt)
Rich Text Format (.rtf)
Image file formats (.png, .jpg, .gif and .tif)
Portable Document Format (.pdf) files
AutoCAD WS – View, Edit, and Share DWG Drawings
It's also a must have app for Google Drive, if you have DWG drawings stored on it. DWG is the popular native format of several CAD packages including AutoCAD. Must have Drive app for engineers.
I'm sure that the above apps will be useful if you are an active Google Drive user.
Note : All the above free Google Drive apps are available for download only in Chrome Webstore. But after installation it will work on any latest browser.
Finally do you know the file types you can store on Google Drive? Find the details Here.