Android, the giant killer of Symbian OS, already transformed into a giant mobile OS that leads the Smartphone world along with Apple's iOS. The weakness of Symbian is the power of Android. This mobile OS powerhouse has been adopted by different mobile phone manufacturers to power their Smartphone. The different price tag that makes Android device reachable to even common people that makes Android familiar to all.
The majority of us are using Android Smartphones, else once or twice the phone may have come across our hand. But are we fully aware of the capabilities of Android? Some of you are the advanced users of Android. Still, there are chances of missing some simple tips that can turn very useful at times. Here in this post we can see five hidden android tips and tricks. Hidden features mean the features that we normally will not notice, but its are there.
Update: The below features may or may not work on your phone as future android updates or customised android versions can remove such features.
1. How to Increase or Decrease Font Size in Android Message App
Increasing font size, as you are well aware, will increase the readability of the message. Whenever you want to read or refer more messages on a single screen, reduce the font size. Increasing or decreasing the font size of the message app is so simple. When you are using the Android message app, just use the volume up or down button to increase or decrease font size. This is one of the hidden features that some of you may accidentally used and familiar with.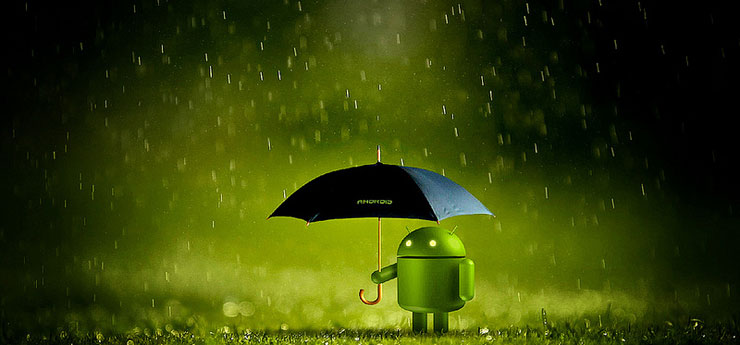 2. Slide Gallery Images
How many of you know about this wonderful hidden android gallery image view feature? You can slide android gallery images means you can shuffle it. Use your two fingers at a time and swipe to see your Android gallery stack photos shuffling.
3. Add Frequently Used Contact Numbers to Home Screen
Android allows you the comfortability of adding any contact numbers to the home screen of your device. To add contacts to your home screen, go to your Contacts app and press and hold the contact name that you want to add. From the menu that appears, select "Create shortcut to desktop". This's another awesome hidden Android feature.
4. Remove Deleted Video and Image Thumbnails Still Exists in Your Phone
Ever surprised to see any deleted file's thumbnail on your phone gallery or somewhere. It happens as the thumbnails reside in your phone until you remove it. Use ES File Explorer to find and remove auto generated thumbnails of deleted files on your device.
Can't delete some files in Android gallery.
5. Mute Incoming Calls
The different Android phones have different features. You can mute incoming calls using Apps or inbuilt phone features. Some phones have the feature to mute calls by just placing the phone overturn. But the easiest way to mute an incoming call is to press the power button. But many uses the volume button instead.
Image Credit : Uncalno