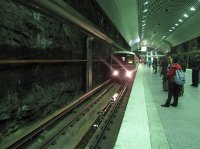 If you have the courage enough to root your phone, you can exploit it many way. You will realise the potential of your phone only after rooting. Just use it as you wish, i.e., just as a computer. You can connect your USB Drive with your android phone, move apps from internal memory to SD Card, flash custom ROMs, control processor and speed up your phone. There are lot more possibilities the rooting of your phone brings.
Rooting is so simple. Below are the general things that you should know or take care of before rooting your phone.
Before rooting your phone find the correct tutorials and tools that match your phone model. Try to download the tools correctly as there are GSM and CDMA variants available. Not stick with one tutorial. Go through 2-3 tutorials and understand the things. Understand the risks involved in rooting. Rooting voids your phone warranty and also cause the phone bricks if happens any error.
If you just have rooted your phone you must start with the best two free apps available for your rooted phone. The two free apps for rooted phone mentioned below are for speed up your phone.
It speed up your phone by putting misbehaving apps into hibernation. It also extend your phone battery life. If there are lots of apps installed on your phone, you may probably face the issue and needs hibernation to make your phone faster as a new device.
The app interface is very easy to understand and use. Just tap the "+" button to find apps to greenify.
Another free app to speed up a rooted phone. The main purpose of this app is different. But you can use it to move internal storage apps to SD card and thus speed up your rooted phone. It's fast and quick as there is a batch move mode on this app.
Tap the tick mark on the top and scroll to the bottom. See the option "Move Integrate" where you can find the "Mover user apps to the SD card" option. That's it.
The above two apps are the first to try two apps for rooted phone to speed up the performance of it. These apps make your phone faster, if you have installed too many apps on your phone.