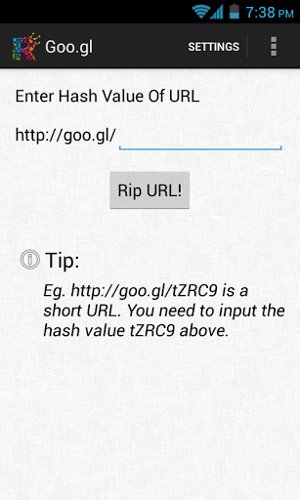 We uses shortened URL to post on our Facebook page as well as on posts on this site occasionally. It has advantages and disadvantages too. The main advantage of shortened URLs are that they are pretty neat and easy to handle. Shortened URL has the ability to track the click through. To test, you can simply shorten any long URL of news articles or images using Google URL Shortener. But do sign in their service prior to shorten the URL. Share the shortened URL and you can see how many clicks it got by signing into the Google URL Shortener.
The main disadvantage of such shortened URLs are that we can'd identify where the links will direct us. We may not get any clue about the nature of the site or content from the links. So we may unwillingly landed on unwanted sites because the original URL is hidden behind a customized one. So to avoid such situations you can use URL ripper on Android.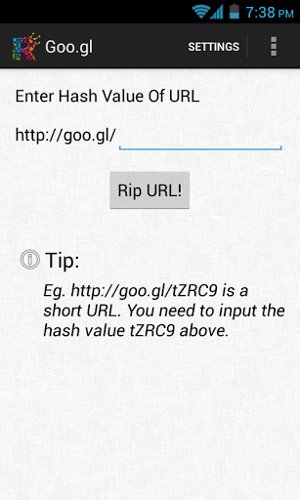 URL Ripper is an app for extracting the URL from the shortened one. This app is completely free on Google Play for download. With URL Ripper app, you can extracts or expand the shortened URL. It extracts URLs shortened by URL shortening services like Goo.gl, Bit.ly, Is.gd, Ow.ly, Tinyurl, etc.
To know how to use this URL decryption app on your android, watch the developer's quick video tour. Watch it below.
Download : URL Ripper