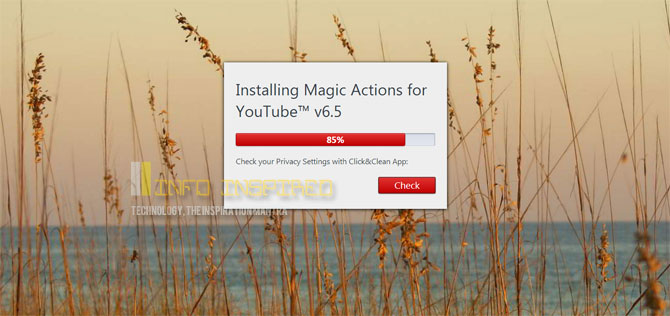 YouTube has stolen the hearts of millions with its amazing number of videos in different genre. Many of us use YouTube in our leisure time to pass the time or learn new things. There are entertaining music videos, cinemas, albums as well as educational tutorials on YouTube. Are you a YouTube addict? Then you can enhance your YouTube viewing pleasure with a simple add-on. Your Chrome browser supports Youtube enhancement via extensions. Try Magic Actions for YouTube on Chrome that brings lots of features to YouTube.
Get additional control buttons on YouTube to magically improve the YouTube interface on Chrome. Remove disturbing ads, change the background theme color of YouTube, improve the video quality, full screen, capture screenshot like lots of features with a simple extension.
Install Magic Actions for YouTube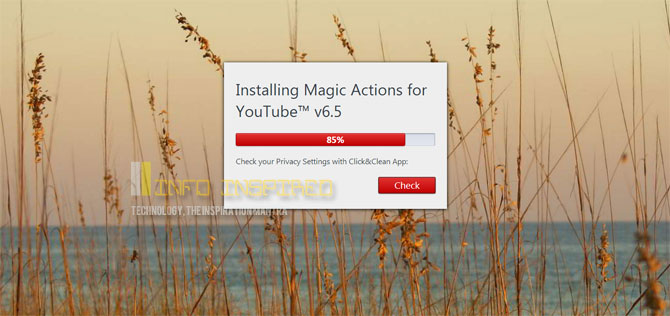 After installation, open YouTube page. Now let us see how to use the additional control on YouTube. Only few important features of this plugin are detailed below with the help of the screenshots. Actually it is pretty easy using Magic Actions on YouTube.
Dim the Background Color of YouTube.
Darken the background color on YouTube just like turning off the theatre light prior to start of the show. The best feature for improving movie watching pleasure on YouTube.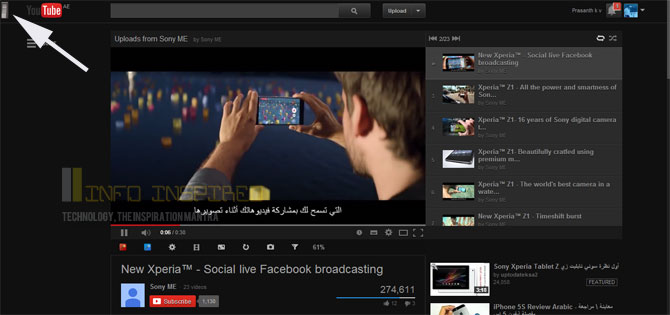 Click on the blank space left to skip the suggestions and other videos to the bottom of the page. So you can only concentrate on the video you are watching.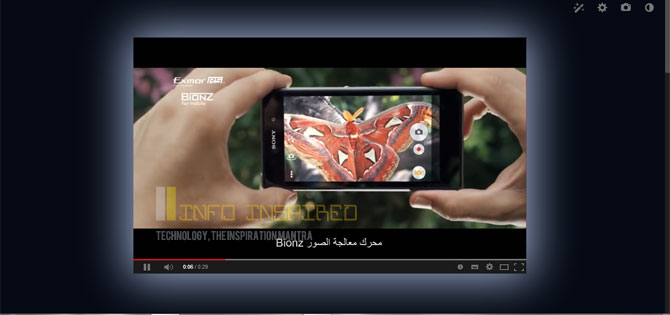 Another click will take you back where you are.
Get Additional Control Buttons on YouTube
The plugin automatically adds new controls just below the video you are watching. Let us take a look at what are the control buttons you are getting additionally on YouTube on Chrome.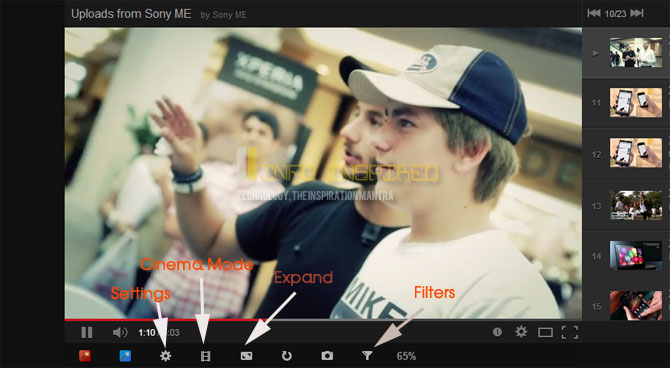 1. Settings
A click on the settings  button will give you lots of features. Some of the important features you can additionally get on YouTube are as follows.
Block ads on YouTube.
Enable Auto HD.

Scroll

the mouse wheel to control volume.
Enable day night feature. (Refer screenshot 2). I personally like to turn off this feature.
2. Cinema Mode
Click this button and see what happens. Refer screenshot three to see what happens when you enable cinema mode feature on YouTube. Click on any blank page to return back from Cinema mode. In this mode the control buttons moved to the top.
3. Expand
Expand button is to expand the video to get a wonderful video watching experience on YouTube. To exit from the expand video mode in YouTube, just click the small button at the bottom right hand corner. See how expand mode works in YouTube on Chrome below.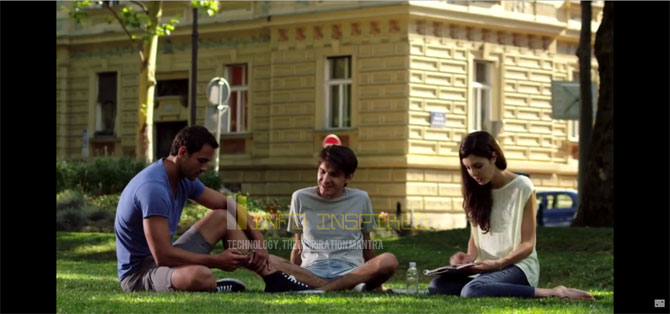 4. Filter
Another important feature you get on YouTube with the Magic Action button is the filters. Watch the YouTube video in high contrast, gray scale, sepia and invert mode. Also you can flip the video watching on YouTube with this option.
Hope you liked this article. If you want to watch YouTube outside your browser try the below method. You can play YouTube videos on the VLC media player very easily. Here also you will not see any disturbing ads on the video.
How to Solve VLC Media Player Not Directly Playing YouTube Videos Problem.
Enjoy!