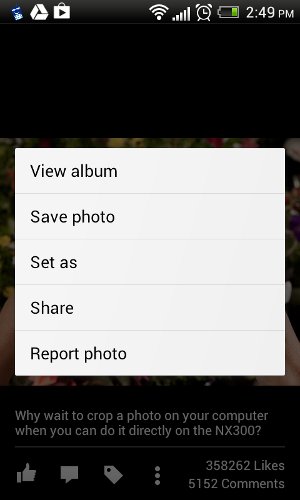 Good things must be shared immediately. Facebook android app got updated and added a cool feature. Yep! Save photos option is now available on Facebook for android. Download photos directly from the official Facebook android app and see them on your Gallery.
Earlier the official Facebook android app didn't have an option to download Photos to your device. It was a quite absurd thing right? Anyway Facebook now added one best feature to its android app – Save photos. Earlier we had to use third party apps or any android mobile browser to save photos shared on Facebook. We have already detailed the tips and you can find it below.
How to Download Facebook Photos on Android
Now let's see, using Facebook android app, how to download / save photos.
Steps to Save Facebook Photos to Your Android Device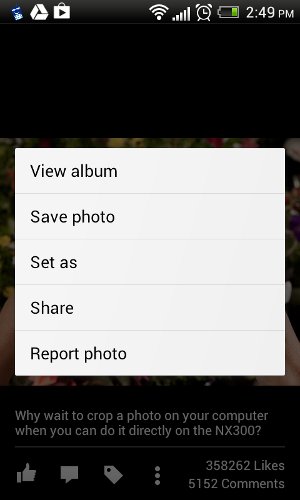 Run the Official Facebook android app.
Tap on any photo that caches your attention.
Open the menu (3 vertical dots) and see the Save photo option there!
You can also set any photo as your WhatsApp profile pic directly from your Facebook android app.
Enjoy!