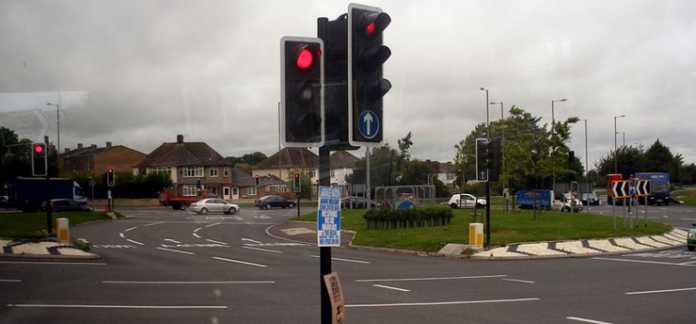 I was looking for an accurate offline navigation app for my Android device and find the best one after testing a few. Which is that best free offline android navigation app? Read on.
Navigation apps are useful in unfamiliar cities to reach our destination. Roads with exit numbers, roundabouts, junctions and T roads will come on our way to the destination. In such places and situations we will surely get bewildered to take a decision if we are not familiar with that route. The solution is to try a GPS navigation app.
It will guide you to your destination correctly. In a city where you just start your drive, my advice is not to depend navigation apps as it will become an obstacle in your route learning. But you can use it often to reach nearby petrol stations, hospitals or restaurants. As mentioned GPS navigation apps have its positive and negative sides.
Which is the Best Free Offline Android Navigation App?
I have tested few offline navigation apps on my Android. Why we are looking for the best free offline android navigation App? We need an offline navigation app as we don't want to pay hefty data charges to our network service provider.
Regarding offline navigation apps, some developers claim their app is free, when they actually provide a free trial version only. Some apps are below par in its credibility. Finally I settled with a free offline android navigation app called CoPilot.
I tested it a few times and found OK. Some areas that I think the developer can be a little bit aggressive is the areas like the UI and the street names.
Download GPS CoPilot for Android
How CoPilot Free Android Navigation App a Handy Tool for You?
CoPilot will turn your Android phone to a full featured GPS navigation system. So use it and make it sure that it works well in your city. The download section of this app lets you download maps for offline use of your country or region. Turn by turn guided voice navigation is only available for 14 days if you stick to the free version. It's a drawback.
Though CoPilot has lots of amazing features, I think users will take time to familiar with it. Initially, users have to download maps for their region. To start your first navigation using this app, you have to set your destination.
How to Set CoPilot Free Android Navigation App?
Setting destination on CoPilot is tricky. You can drag the map and find your location. Once found, click on the place of interest aka POIs icon on the map of your destination to set it as your driving destination. Now you will get the "Go" button to start your route navigation.
Similar: The Best Free Turn by Turn Navigation App – RTA Smart Drive Dubai
Other way to start your navigation is to search the destination. To do that click the small button with six squares on the bottom left and choose "Main Menu". Select "Address" and search for your destination. Here enter city or post code, then enter the street name. If you are not aware of the street name, just skip this point and set your destination.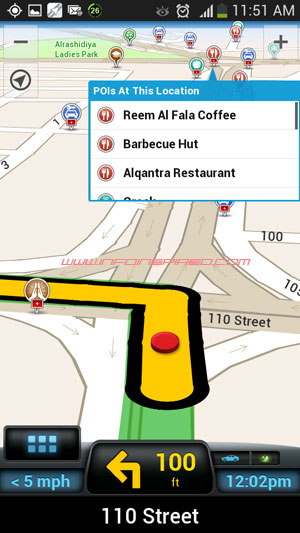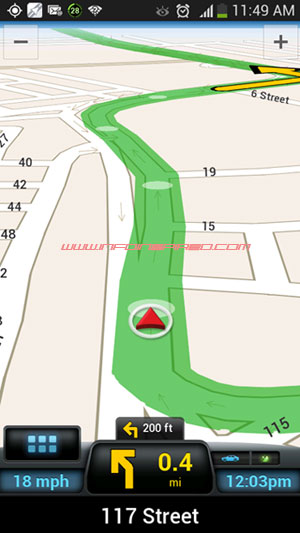 There are lots to explore on CoPilot. I found this app is the best free offline navigation app for Android with my very first use. Make sure that you turn on the "GPS" on your settings before starting this navigation app.
I am not going into more details about the free offline navigation app as you can find it easily in its download page on Google Play.