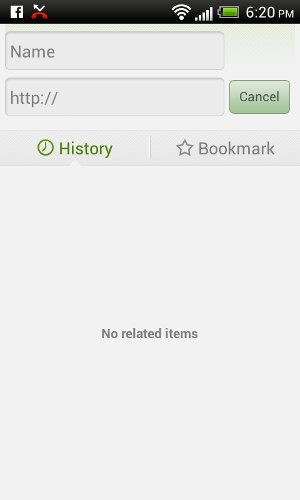 Shift from desktop browsing to mobile browsing is something not digestible for many. It is not the size of the screen that matters. It is the lack of features on mobile browsers that matters most. But do you know there is a mobile browser that offers desktop similar browsing experience on your smartphone? Yep! It's none other than Dolphin, the browser made specially for mobile browsing. If you are not using Dolphin on your android, it may be due your desktop browsing habit. There are mobile variant of popular desktop browsers on android market. You may be using any one of them. Try Dolphin and feel the difference. In this Dolphin browser tips and tricks guide we are providing you some of the cool Dolphin browser features. Don't forget to try this if you are using Dolphin.
Dolphin Android Browser Useful Tips and Tricks
Speed Dial
Speed dial now common on all popular desktop browsers. You can add speed dial on Dolphin by tap on the "+" button on the left side of your Dolphin address bar. Select the "Add speed dial" and fill the name field and URL to add your favorite site to speed dial.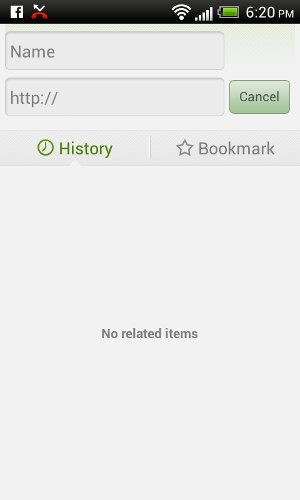 Dolphin Gesture
This Dolphin feature enables users to interact with their browser  simply. Just draw a line on the screen to open your favorite website. You can draw symbols with your finger on the screen and set it to open your choice of sites. To set the gesture on your mobile, tap on the small Dolphin icon on the left bottom corner of the screen. Tap on settings and type the URL on the filed and tap OK.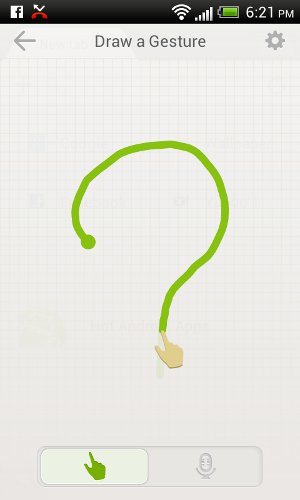 To know the working of Dolphin android gestures, watch the video below.
Dolphin Sidebar
Dolphin has sidebars on left and right side of the screen. Simply swipe left or right to see the beautiful sidebars of Dolphin. What Dolphin sidebars are for? You will get additional features like zoom, add-ons, bookmarks etc. from the sidebar.

Dolphin Sonar
On Dolphin, just shake your phone and talk to your phone. Dolphin android browser has the android voice control feature built in it. It is known as Sonar. You can get the complete Dolphin Sonar commands from here.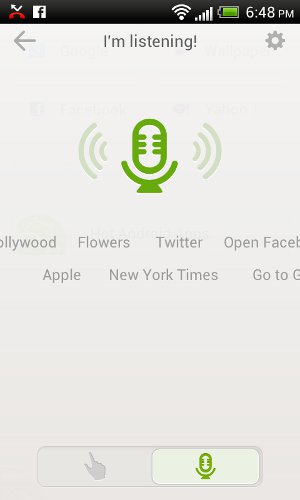 Dolphin Add-on
How to add add-ons on Dolphin? Just simple. Make a right swipe and tap on the "+" button just right to "Add-ons". Pick the add-ons you want. There are quite a good number of add-ons for Dolphin available.
Hope you like this post. Then don't forget to promote it by sharing on social networks.