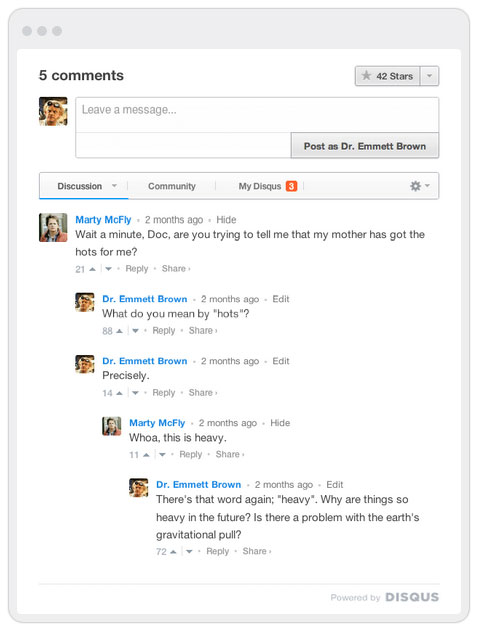 You agree or not Disqus 2012 is one of the best free comment system for blogs in the world. The recent overhaul makes Disqus truly awesome. It's already popular with a whooping over 300 million monthly user engagement.
Last week Disqus got a complete revamp. It totally changed its look and feel. With the update Disqus intent to achieve a new goal – a comment system that's equally worth for both commenters and readers with its new clutter free interface.
One major improvement I noticed that the new Disqus will dramatically improve page views of your site or may even increase site traffic.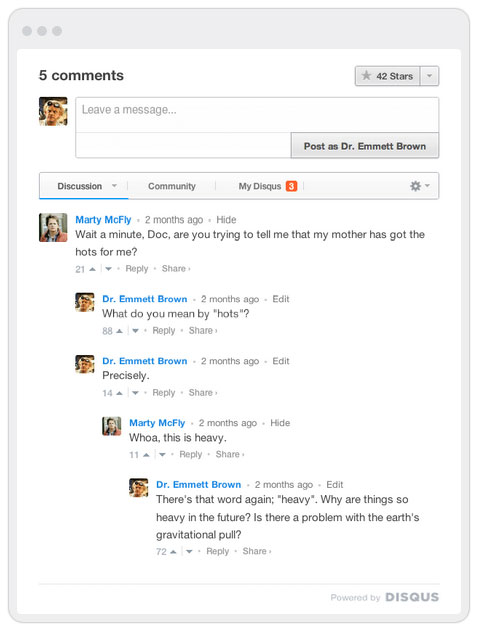 Features in, Disqus, the best free comment System for Blogs
Community view : This brand new feature shows the top commenters and hottest discussion. This will help your readers to find new hot stories on your blog.
Discovery Box : Disqus is rolling out this new feature and as on now it's not available in my account. It will appear at the bottom of discussion thread and will help people to discover other interesting stories and chatter that are happening on your site.
The above two features are really going to increase the page views of your site.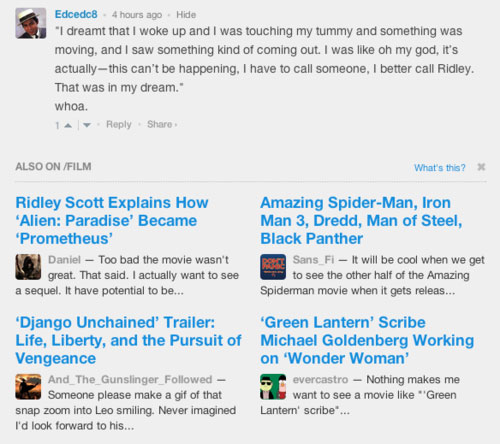 Other great features include Social Sharing, a feature that allows users to easily share any comment on social networks (it appears just right to the "reply" link), Reactions that about the discussions about your content around the web, and Social Tagging that enables you to use @mentions on your discussion. Disqus will notify the mentioned people.
We've built the new Disqus in a way that will make it easier for us to innovate on new experiences, features, and layer in improvements. Today's release is just the start of an evolving platform. We're not even close to being done here — while we're excited about the platform today, we're even more excited about the ideas that we're not yet ready to release.
Above all Disqus provides effective spam control with black listing, white listing and other moderation options and there are lots of other customization available.  Disqus can be easily installed on all major type of website platforms including WordPress, tumblr, Blogger, and Drupal.
Existing users can quickly update to new Disqus 2012. If you are new to Disqus download it from here. Truly Disqus is matured as a best free comment system for blogs in the world.
Via : blog.disqus.com