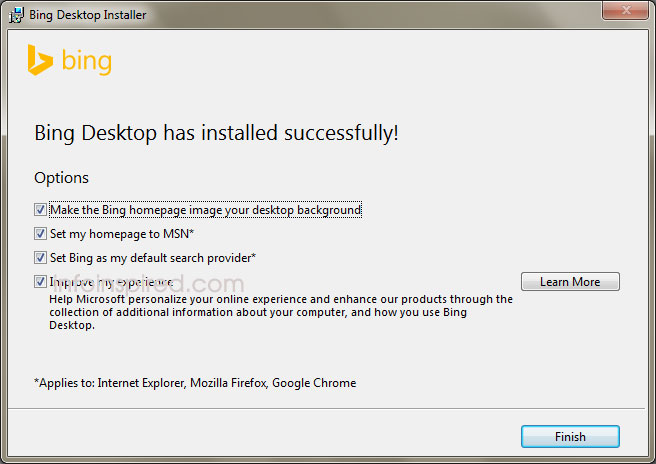 Bing has a strong user base all over the world even though Google is still dominating. Bing is the most beautiful search engine with strong search capability. The home page of Bing is so awesome with the daily changing wallpapers. We have a recent article on the Bing home page. You can set Bing home page wallpaper to Google home page with an add-on on Google Chrome. If you are an avid Bing user, this tutorial is for you! You can set Bing search on your Windows taskbar and launch it directly from there. See the screenshot below in which you can see Bing sits on the Windows taskbar. How to get it? Follow the easy steps below.

Get Bing search engine on your Windows Taskbar and start a search – How to
Download Bing Desktop App and install it.
During the installation process, you will see a screen like below. Remove the tick mark against the unwanted strings.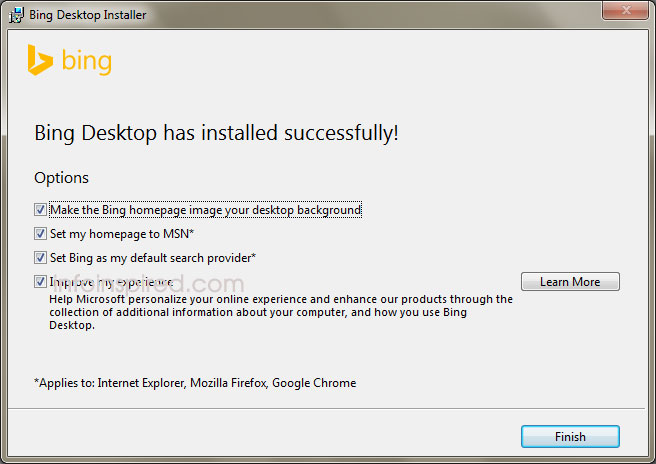 For me, except the first option, i.e., "Make the Bing homepage image your desktop background", I unchecked all the other three.
Click "Finish" to see the Bing search on your desktop.
Now how to get it on your desktop

taskbar

 search. For that

minimize

the Bing search. Now you will see the option to bring Bing to Windows

taskbar

.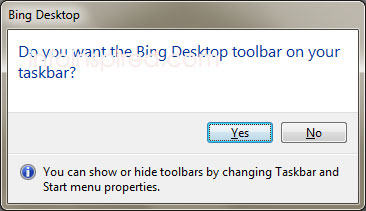 Click "Yes" when you see the above popup. That's all.
Now you can see the Bing search field on your Windows taskbar. Get ready to launch Bing from taskbar.