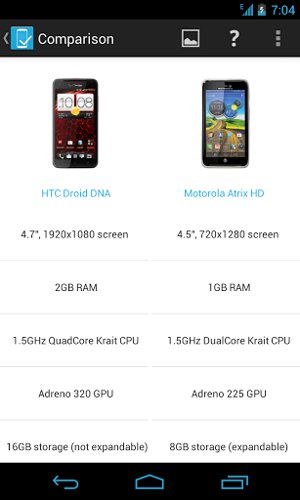 When you want to compare an android phone? Because of the large number of manufacturers and models the selection of an Android Phone is very tough. So you need to compare two android phones prior to buy. But you can easily pick a phone who tops the race. Normally the toppers will be a costly phone. For example you can pick from Galaxy S4, HTC One, and iPhone 5 easily because you may have already gone through lots of reviews and news articles about these models. It is the current toppers and you can make your mind easily. It does only matter the OS and the manufacturer. But does the price bearable to you?
If you plan to buy a mid range phone you must compare lots of models before buying one. You can make the buying process little bit easier by comparing different phone models that even using your android phone. To compare phones there is a free app now in the market. It is SpecCheck, a completely free android app for mobile phone specification comparison.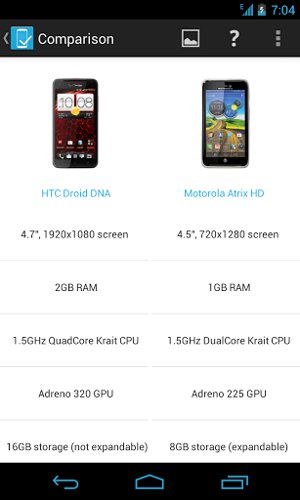 SpecCheck data base covers over 150 devices including Android, iOS, WindowsPhone and Blackberry. You can select two models from the list and compare them side by side. To compare two phones on your android side by side, run SpecCheck and from the device tab of the app select the mobile phones to compare. Then tap the check mark at the top of the screen to see the side by side comparison of your selected mobile phone.
SpecCheck offers near perfect mobile side by side comparison in an easy to understand manner. Compare the phones OS, Battery, Display etc. side by side that on your phone.
SpeCheck is easy to use and supports offline view also. You can use this app to learn about the new phone you are buying about, find the phone to buy, or also to learn more about different android phone specs.
Try this app if you plan to buy a new Android, Windows or BlackBerry phone.