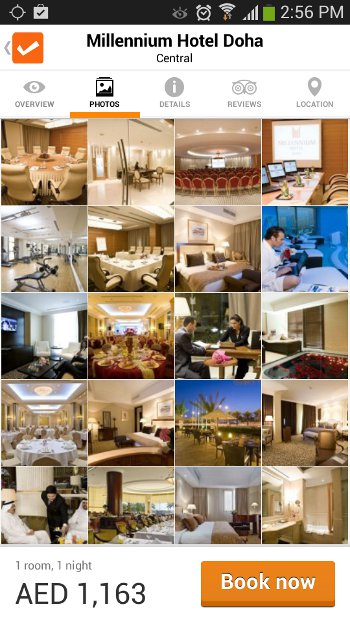 In a blog post today, Cleartrip, one of the best flight search tool in the world, announced the addition of hotel booking to their android app. Now you can book flight tickets as wells as hotel rooms on the go using Cleartrip on your android device. The new addition is worth for tourists/travelers.
Sometimes we change our travel plan. It may be due to a bad weather or any other unavoidable conditions. In such situations we may want to stay in cities where we have no hotel booking made in advance. The city is unfamiliar to you and that makes your hotel search hard, right? Don't worry! On the way you can make the arrangement. Cleartrip, the popular flight search app on android, got a new update with hotel booking facility. Now you can find the best hotels and book rooms on the way.
On the home screen of the Cleartrip app, you can see Hotels. Tap on it to open the hotel search on your Android. Select your destination, check-in and check-out time and search for hotels. You can see the list of available hotels in the city. Best price is given against each hotels. Cleartrip also provides coupon codes to save your valuable money while booking rooms. Coupon codes for hotel booking is available against some hotels.
Select the hotel you wish and you can go through the complete details about the selected hotel. Photos, reviews, location map to drive to the hotel and details like availability of WiFi, Gym, etc. are given. If you are interested, you can book the hotels using your android device instantly.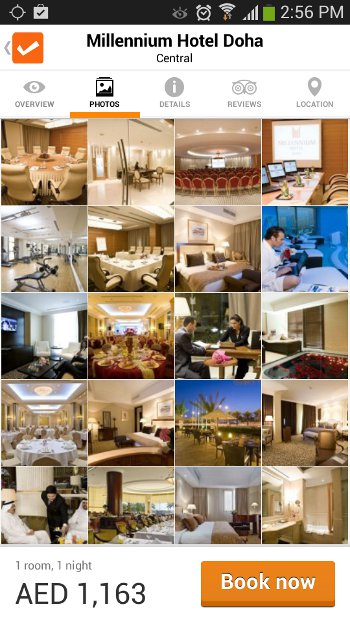 With hotels addition, Cleartrip becomes one of the must to have app for travelers on their smartphone. Keep it installed on your phone. You can avoid the eleventh hour rush to search for hotels around you. Find better hotel deals around you or any part of the world and make your journey comfortable.
Download Cleartrip for Android
Like the app? Post your views in the comments below.