Unlike IOS there are many low end phones in the Android Smartphone market. If you possess any low end phone and having issues while playing games, try Clean Master. Boost games on Android using Clean Master's advanced technology. We have already a Clean Master specific article here on Info Inspired. Read it below.
Boost Your Android Phone Memory with Free Top Memory Booster App
Now let us see how to use Clean Master to Boost Games.
Steps to Boost Games on Android using clean master
Install Clean Master for free from Google Play. It's a top rated app in the Google Play with lots of good reviews.
Run Clean Master.
On the home screen of the app, tap "MEMORY BOOST".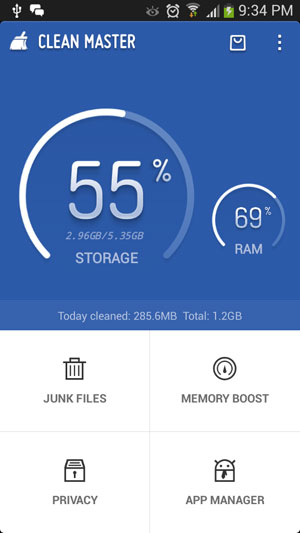 See the game icon on top as marked in the screenshot below.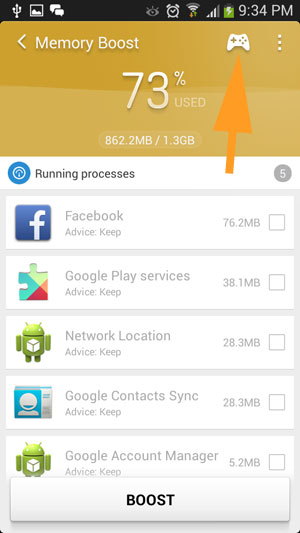 Tap it to add your favourite games to boost. You can see an "Add Manually" button there. Add the games to Clean Master's game boost interface.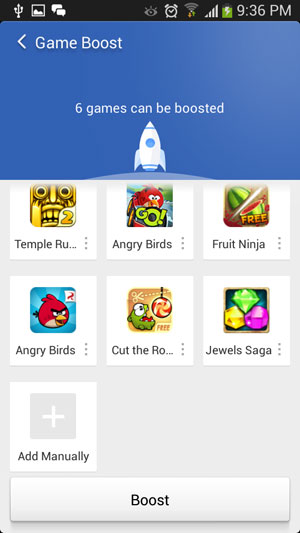 Now tap the "Boost" button to boost games. For me, games boosted up to 22% using Clean Master. How you feel using this? Have you seen any significance game speed on your android using Clean Master? Like to hear from you in the comments below.