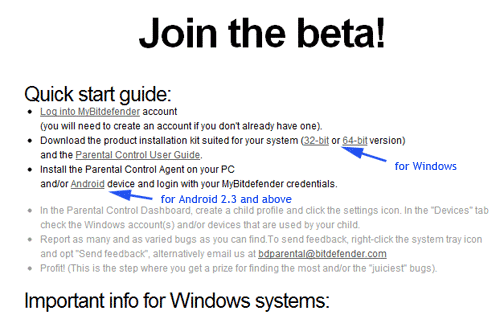 Bitdefender has released a standalone Parental Control app. You can effectively monitor and control your kids online activity using this app. This app is available for Android and Windows but for Windows it only works if you have Bitdefender Antivirus 2012 installed, at least for now.
This standalone parental control app has lots of features. You can restrict your kids web access time and other features like Facebook monitoring, GPS tracking, and remote tracking make it truly useful. Other than just blocking dangerous sites, parents can control their kids whole online activity, whom they chat with, what site they visit, what they search etc. that also from remotely with the help of parental control web interface.
There are other security solution providers providing parental control with their security software. But here it's a standalone Parental Control that for Windows and Android. This is an ultimate parental control app and the developer Bitdefender is a world leader in providing top quality security softwares. To beta test Bitdefender separate Parental control software follow the below link. There you can see how to get this software, and installation guide.
Download Bitdefender Parental Control Beta
Update on 08/11/2017 – The parental control app is now out of beta and a paid version. You can still download this parental control app from the above link. But in Google Play store the app is now poorly rated! So you can skip the below "Join the beta" test.
Follow the above link and click on JOIN THE BETA. See the screenshot below for download instruction for Windows and Android.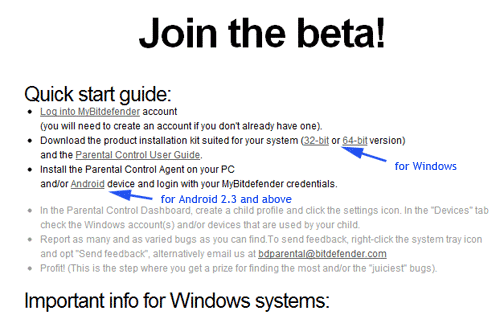 I think it is a must to try app for all parents.