You can enhance your social networking experience by simply using some plugins on your Browser. There are official / unofficial plugins available for this purpose. I am introducing below some best social networking plugins for Chrome users. With these plugins you can change the way you use your social network on Chrome.
Chrome is one of the fastest growing browser with amazing collection of plugins that get added day by day. I've picked some best social networking plugins for Chrome from the Chrome Web Store. It includes top plugins for Facebook, Twitter and Google+.
TimelineRemove - Removes Facebook Timeline
It is the easiest way to remove Facebook Timeline. To be honest I like the new Facebook Timeline. But many of my friends don't. The solution for Chrome users who want to remove Facebook Timeline is to use this extension. Ne extra effort to be done for roll back your Facebook Timeline. Just install the plugin and forget about it. TimelineRemove removes your Facebook timeline instantly. Truly it's best social networking plugin available in the Chrome Web Store.
It's just like a mini Facebook outside your Facebook. Make status updates, access to your Facebook home feed where you can read, like and write comments, your albums, events, friend list, and notifications all are easy to accessible and well organized. Another top social networking plugin for Facebook.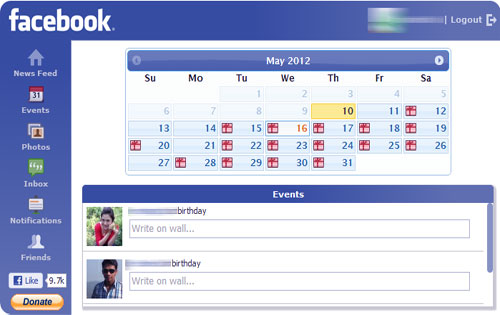 Do Share – Schedule, Draft and Share Google+ Posts
It's relatively a new plugin for Google+ users. It offers a rich text editor where you can write your posts or use links to propagate your news and share it with your selected circles instantly or in a scheduled time and date. The only one drawback of Do Share is you need to sign in to your Google+ account at the scheduled time. Otherwise it will not post your scheduled post on behalf of you.
It notifies you when someone added you on Google+ circles or share a post with you. Also from the extension drop down menu you can act on notifications. Not merely a notification extension. Also it's an official extension from Google. Try this best social networking plugin for Google+.
It's an amazing Twitter extension for Chrome. This extension allows you to tweet, shorten URL, upload images and also support real time timeline updates. The Silver Bird browser icon turns red and shows counts when new notification arrives.
There are lots of other useful social networking plugins available in the Chrome Web Store. I've only picked best five for you. Enjoy and share.