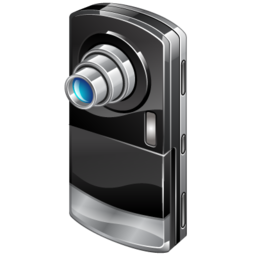 A replacement camera app for your android phone is not suggestible if you bought a new phone and new to android. First you should know the features of your default android camera app on your phone. You know the plus and minus of the default phone then you can go ahead for a new alternative camera app. You can find several camera apps on the Google Play. Find the one best suits to you. To help you we have checked several camera apps and took the below tow apps. Below are the best alternative camera apps for your android. Features wise, these apps are different but free to use.
Main Advantage of Replacement Camera App for Android
The main features of the replacement android camera apps are its additional features. Some apps do the job of two apps. I mean if you like photo collages you must have downloaded app for it, if you are using the stock camera app. There are camera apps that takes photos and stitch them directly to photo collages. Just see below our pick of best free alternative stock camera app for android.
Additional Topic : Best Photo Collage Making Apps for Android
Cymera is not only a camera app but also does the job of a photo editor. It has lots of camera features. The best features of this best android stock camera replacement are listed below.
Quick Zoom with an easy to control button.
Good collection of lenses. There are lenses that allow to shoot in multiple frames just like a photo collage.
Photo gallery with date wise view.
Amazing photo editing features. Crop photos, widen the smile feature, enlarge eyes, put funny effects like applying new hair style etc.
Below is the video tutorial to learn use Cymera, one of the best alternative camera app.
Before coming to photo taking or editing features of Camera 360 I wish to mention about its energy saving mode. If the phone is unattended means not using the Camera 360 it automatically goes to energy saving mode.
Features of Camera 360 Ultimate:
I am not going to mention all the features of this app. What attracts me on this replacement camera app is its effects and scenes. On the home screen of the app there is a round button at the bottom to take photos. On the left hand side of this button is the effects and right hand side is scenes. Some of the effects on Camera 360 are exemplary. To use scenes, you have to download it first. You can be the part of the scene and that looks cool. You can make some funny cool photos that your child would like. On the home screen, touch on the home button to find more Camera 360 Ultimate features.
Want to know more? Below is the tutorial to learn to use Camera 360 Ultimate, another free and best camera app.
The above both are the free best replacement app for your android stock camera. Which one do you prefer? Like to hear from you on comments below.