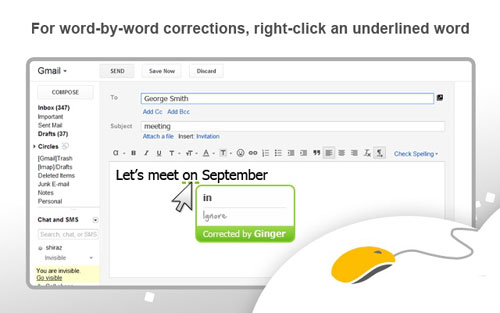 Ginger software provides plugins for browsers, Microsoft Word and your computer desktop to enable you to check grammar and spelling as you type. For the last couple of months I have been using Ginger on my Chrome browser and I really like it. It shows grammar, spell errors instantly and suggests how to clear that. Ginger is providing almost perfect grammar and spelling suggestions just like a human proof reader.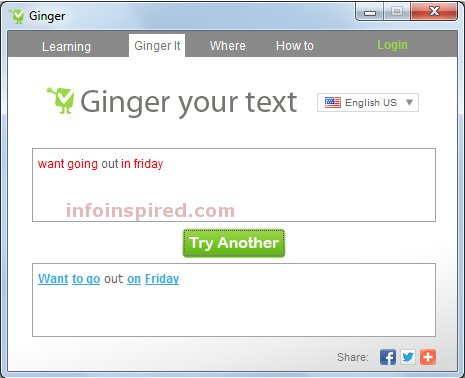 How Ginger Provides Perfect Grammar / Spell Suggestions?
Ginger's spelling and grammar mistakes suggestions are based on the context of complete sentences. It compares each sentence to billions of similar sentences on the web. The suggestions appear as you type. You can click on the suggested words to instantly apply it. Once you have installed it on your browser it will begin to search for grammar and spelling mistakes on any pages you type on the web. It includes your forum posts, mail compose window, social networks etc.
You can make the best use of this free spelling and grammar checker on MS Word also. It is better than the default grammar checker in word.
How to Get Ginger?
You can download Ginger for free from their official page here. Try it yourself and I'm sure that you will like it.
Like to hear your views. Post it in comments.