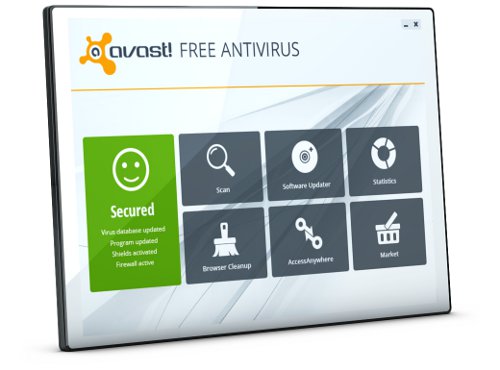 Many companies offer free security software products along with Windows 8 sale as a promotion. But the AVs normally get with the promotion may below par or not from reputed brands. Some people are lucky enough to get best internet security software products from online for free. Security software companies often join hands with other leading companies and offer their product license for free for limited time. Recently we have shared such a promotion form the Chinese telecom giant Huawei. They are offering free security software license without any conditions. Check the below link to get AVG Internet Security 2013 with free license from Huawei.
How to Use AVG Internet Security 2013 for 374 Days for Free
All Antivirus software products are not compatible with Windows 8. Below we are sharing about some of the best free antivirus with windows 8 compatibility.
1. Bitdefender Antivirus Free Edition
The name itself is enough to try their free edition. Bitdefender Antivirus Free Edition is compatible with Windows 8. It does not slow down your PC. Some of the most notable features of Bitdefender free edition is Real Time Shield, Active Virus Control, Intrusion Detection System, B-Have unknown threat detection system, HTTP Scanning and Anti-Rootkit.
Avira is very famous for healing an infected system. It's free edition is the one of the best free antivirus in the world. Avira free edition is also compatible with Windows 8. It has cool features to protect your Windows 8. Some of the Avira Free edition features include Real-time protection, Browser Tracking Blocker, AntiAd/Anti Spyware, and website safety advisor. It offers very competent protection and the only thing annoying me is the task bar popup notification at the start up offering upgrade to paid version.
I know there are many followers for Avast. It is also a reliable name providing maximum protection to PC users from various existing as well as emerging threats. Their free version is also enough for a normal computer user. Avast! 8 free also secured the coveted Windows 8 compatibility certification. It is also a very popular free Antivirus. On Windows 8, users can use it to guard against viruses and spyware. If you like Avast! get it right now from the above link.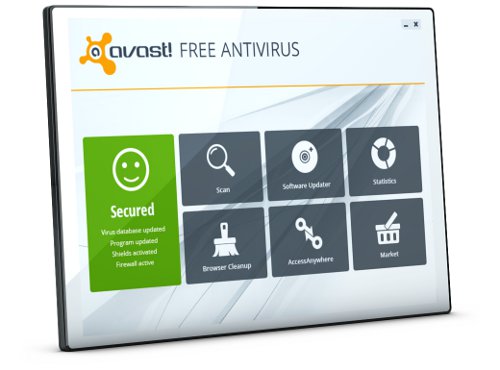 If you have internet access then don't search for any other security software. Here is a complete free Windows 8 compatible antivirus that uses cloud power to protect you. It is light as it is powered by cloud technology. They ensure complete online protection for users for free.
5. AVG Free
AVG Free is also compatible with Windows 8 and comes with nice new interface. It is easy to use. I am not going detail to the features of AVG free. It is a full featured antivirus suite offers essential protection to your digital life. Features include Anti Virus, Search Shield, Anti-Spyware, HTTP Scanner, Anti-Rootkit and Firewall.
The above are the best free Antivirus software products comes with Windows 8 Compatibility.
Conclusion
On Windows 7 I am satisfied with the free Microsoft Security Essential security shield. It is competent enough with any popular security software. But you may sadly see that  Microsoft Security Essential does not compatible with Windows 8. But the fact is that Microsoft replaced it in Windows 8 and Windows RT with Windows Defender. With Defender, you can expect the same level of protection against malware as Microsoft Security Essentials provides. Besides there is no need to download Windows Defender on Windows 8 as it is pre-installed and ready to go.
The choice is up to you to pick the best antivirus software from the above.