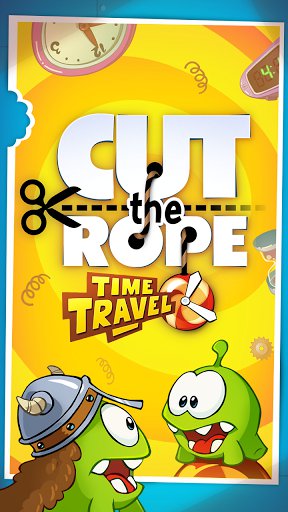 From the tons of apps in the Google Play market it is a difficult task to pick the best five free and new android game apps. Still with our love to android we have find the best free games for you in early 2013. The numbers of new favorite android game apps are limited to five.  So come on! Let's see what attract our editors desk in the best five android free game category in this early 2013.
Cut the Rope Time
This is the new variant of popular Cut the Rope game. Same cute Om Nom in a new roll. Travel back with him to feed candy to his ancestors. This game is just landed in the Google Play. There are two cute monsters instead of the one in earlier Cut the Rope. A truly adventurous game for your android phone. So surely one of the best android game in 2013.
Downloads: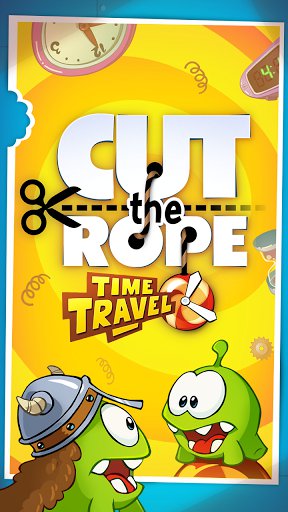 Rope Escape
Use the rope to travel through deep jungle and collect as many coins as you can. Swing through trees and reach the maximum height in to the sky to collect more coins. Don't allow the boy to fell down on his way. Very addictive game play that is suitable for all age groups.
Downloads

Raging Thunder 2
It is a popular free android car racing game with stunning visual effects and android motion control. Pick you car of choice and select the route to start the race that pump up your adrenalin. A truly addictive android racing game and one of the best android game in 2013.
Downloads

Temple Run 2
Temple Run 2 is the second iteration of the popular game Temple Run.  In this game also the run for escape continues. Take the idol if you are brave enough and run to escape from the clutches of the chasing demon. Jump, slide and turn to avoid obstacles on the way simply swiping on the screen. Amazing graphics are the main attraction of this game. A very popular game that conquered the soul of millions of android game lovers.
Downloads

Pyramid Rising
A time management game that is very much exciting. You are the assistant to the Royal architect Senmut. You have got an assignment of a daunting task of reconstructing villages and repairing Egypt. Help to establish the Egyptian Empire by building and upgrading your own villages. Pyramid Rising for Android is an exceptional time management game. So try this cool android game.
Downloads
Pyramid Rising