When I look back, I can see several time reminder programs helped me to do some important tasks timely. Doing things timely can change the way things happening in your life. It is a universal truth. Absent minded people can use reminder apps to get alerted about things to do at a certain date. There are apps that help computer users to do tasks timely, whether it is at your work or at your office.
Suppose you have post dated Cheques, that you have to deposit at the bank on the due date. Forgetting the date would badly affect your work. So reminder or to-do programs can come to your help. Instead of putting things black and white and going through it all time, you can put some important tasks on a reminder app on your computer desktop. If you are a regular computer user, the reminder will pop-up for you at the scheduled day and time and never miss your attention. If you put tasks in black and white on your diary or pocket book, it will not make any use for you unless you go through the pages every day.
Here I am introducing you to two best reminder apps for your PC which are also free to use.
Rainlendar
It is always the first choice for me on my Windows desktop to remind me to do things in the right time and date. No doubt it is one of the very best and free desktop reminder and to-do app. It has a friendly UI. The main advantage of Rainlandar is that it is highly customizable. You can get a free copy of the latest version of Rainlendar, the best to-do and reminder program from the below download link. It has a stylish look too.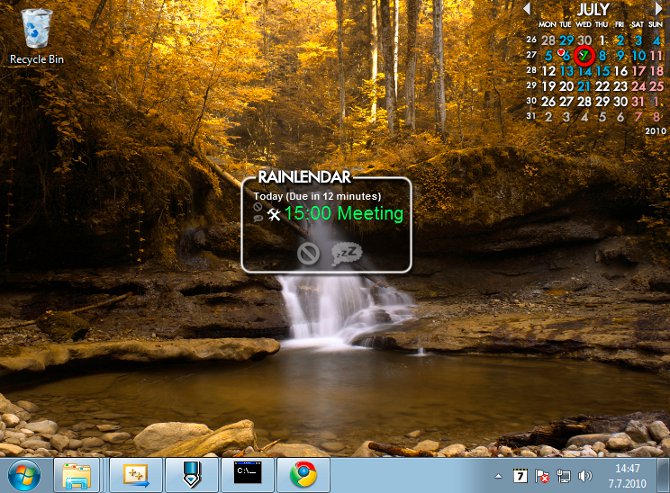 Desktop Reminder
For those who are looking for an easy to use desktop reminder app, then they can try Desktop Reminder. It is one of the very best tools to help you add important things that you have to do at a future date and time. The added tasks will be in front of you at the scheduled date. No additional customization ornaments or features to confuse you. Just simple organizer app for your desktop.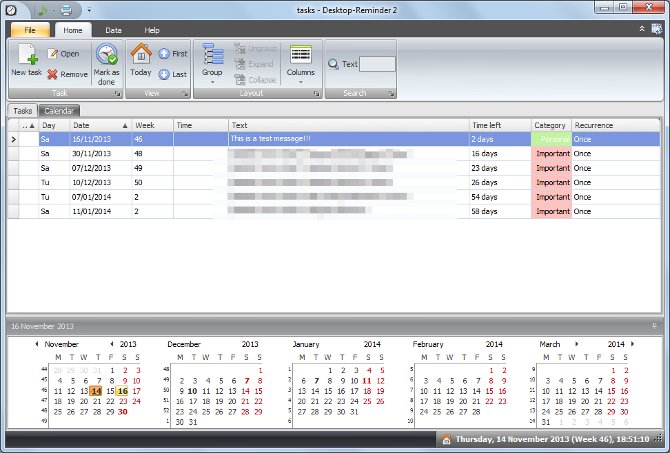 There are lots of desktop reminder or to-do programs available in the market. Share in the comment if you know some other free best reminder and to-do apps for Windows desktop.