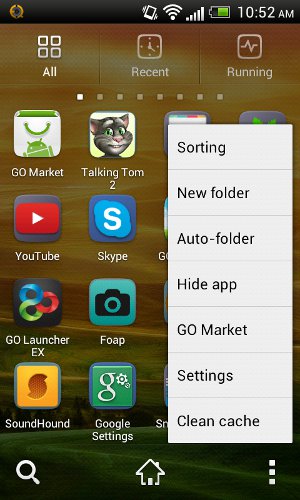 I have installed lots of apps of different category on my android device. Because I like to experiment with apps. The category varies from social networking apps to games. I have accounts on Google Plus, Twitter as well as on Facebook. Similarly I have installed almost all the popular games. It starts from Angry Birds, Cut the Rope, Temple Run, Talking Tom Cat etc. So making them into different categories will be useful for simple access. I mean, for social networks one folder and for games another folder. So how can I categorize games into one folder and social networking apps into another? You can do with the help of an android launcher called GO Launcher EX.
Quite recently, I have written an article about one of the best android launcher ever. Yep! I am talking about GO Launcher EX. Once installed it replaces your default android launcher and take the role of it. But you can any time switch back to your default launcher.
As a Side Note, Below are the Most Popular Android Launchers from Popular Android Smartphone Manufacturers
Samsung – TouchWiz
HTC – Sense
Motorola – Motoblur
LG – Optimus UI
Now back to the topic! The latest update of this wonderful android launcher, i.e. Go Launcher EX, has added a new feature in its settings. It is called Auto-folder. It arranges apps into different folders based on their category. A single tap is enough to create auto folders on your app drawer.
How to Auto Classify or Categorize Android Apps Drawer Apps
Install the Go Laucher EX launcher.
Go to App Drawer.
At the bottom, tap on the settings.
Tap on Auto-folder > Arrange.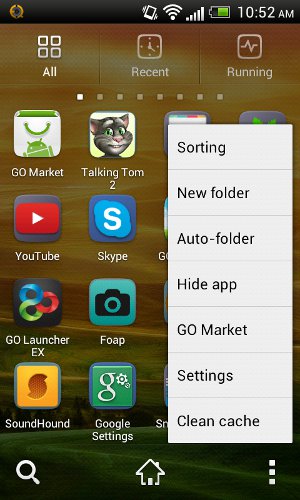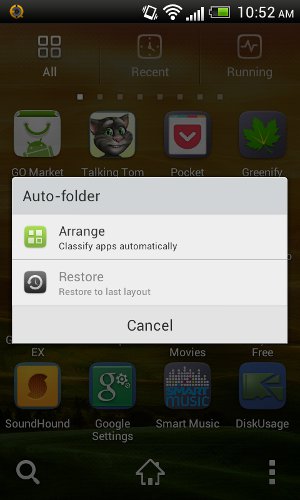 It instantly puts all the games into games folder, social networking apps into social folder, system apps into system folders likewise. You can add or remove apps to the category with a long tap on the app. To remove the auto category go to Settings > Auto-folder > Restore.
Do you like categorizing apps on your android? How useful it is to you? Share below.