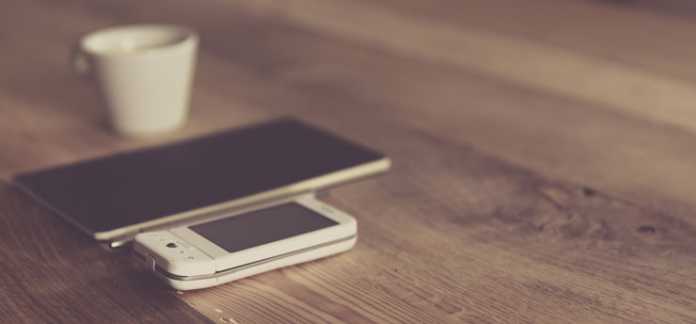 I use many messenger apps on my Android device and WhatsApp is one among them. I use it mainly to share funny videos and images with friends and family. WhatsApp has, by default, no 'visible' option there to enable users to download profile photos of contacts. But it's there hidden and also there are third party android apps on Google Play to do it. For DropBox users, here is a simple method to save your contacts' WhatsApp profile pictures directly to a separate folder in the cloud.
If you use DropBox, you must have installed Dropsync. Without Dropsync your DropBox experience is minimal. For even for newbies, DropBox need not required any introduction. It's one of the popular cloud storage service with free storage space. DropBox allows auto photo and video upload from your device to DropBox account in a separate folder. But you can sync any folder on your device with DropBox by using Dropsync. This is the reason why Dropsync is a must for those who use DropBox.
Related : Set WhatsApp Profile Picture in its Original Size
Below Steps Will Explain You How to Sync Any Folder on Your Android Device with DropBox
Download and install Dropsync from the above link and run it.
Now the home screen of the app may look like the below screenshot.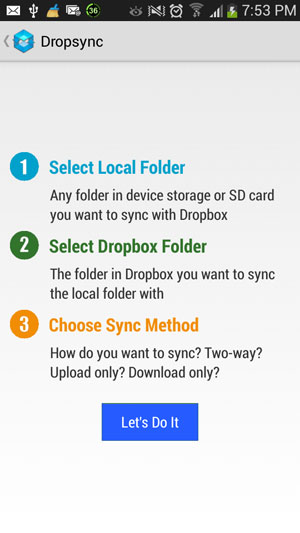 Click the button "Let's Do It"
On the next screen you have to link this app obviously with DropBox.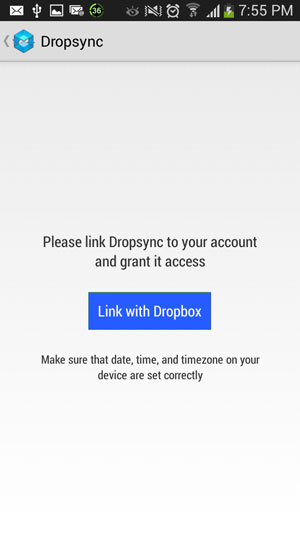 Then you will be asked to sync folder on your device with DropBox using Dropsync.
Tap on "WhatsApp" and select "Profile Pictures" folder.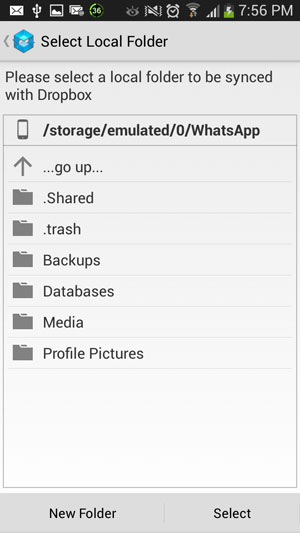 Now you will be asked to select a folder on your "DropBox" account where you want to auto upload WhatsApp profile pictures of your friends.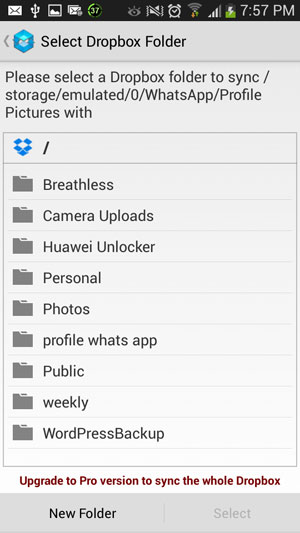 You can create a new folder labelled "profile whatsapp" or something similar. Choose sync method. Also make sure that "Auto Sync" is enabled in the settings. Also go through all the settings on Dropsync and make understand what are them. Now you can close Dropsync and go to WhatsApp.
Below are the Steps to Get WhatsApp Profile Photos in a Separate Folder on DropBox
Select any Contact and tap on "View Contact". It may not be active on all contacts. Depends the users privacy settings.
Then tap on the profile picture and let it load fully.
That's enough. This profile picture will be then readily available in your DropBox folder.
Similarly you can upload your any friends' WhatsApp profile picture to DropBox.