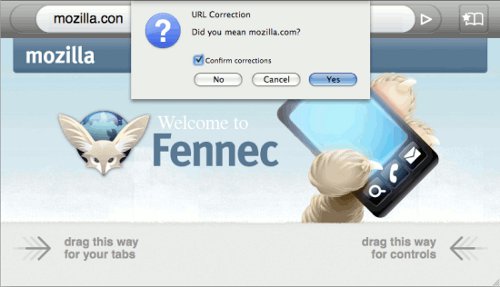 Don't misunderstand that auto correct URL misspelling is a solution to avoid the trap of typosquatting. Typosquatting is a common practice in cyberspace. The people behind it utilise our common typo errors for their fortune. It's something like mimicking an already established domain or you can call URL with other working domain with some small typo. But here we are talking about something different. We are talking about harmless typo errors in URL like Google,com, Mozilla.con, which may not take us to any unwanted sites.
Auto Correct URL Misspelling Works on Firefox
The above said types of misspelling, Google,com instead of Google.com, of the URLs may waste your time. It often happens. You can fix such typos by using an add-on on Firefox.
URL Fixer is an add-on for auto correcting typographical errors of URLs. When you type an error in the URL like Google,com, URL Fixer will ask you set the correct URL. Next time on wards the same typo error will be auto corrected by this plugin.
URL Fixer can correct common misspellings of .com, .net, .org, .edu, .gov, .mil, and all other mainstream TLDs. So never connected it with solving typosquatting that is something different and harmful.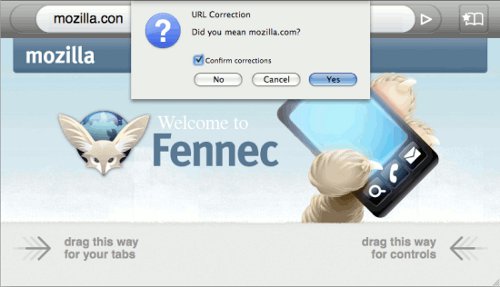 Download URL Fixer for Firefox
What More?
Further you can specify your own set of custom corrections. Add or remove your own corrections in URL Fixer's options dialog. It's accessible via Tools->Add-ons->URL Fixer ->Preferences.
If you are a Firefox user and faces such URL misspelling issues do try this. So far the add-on seems working fine. You can give it a try.