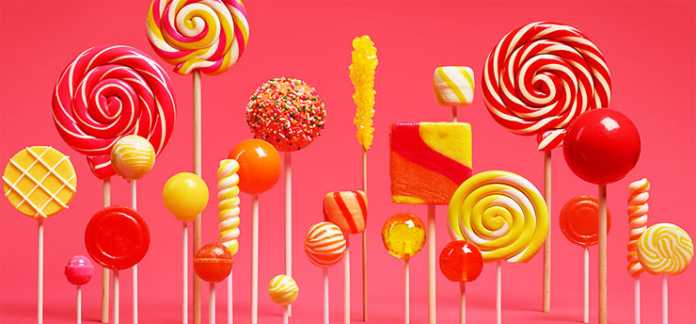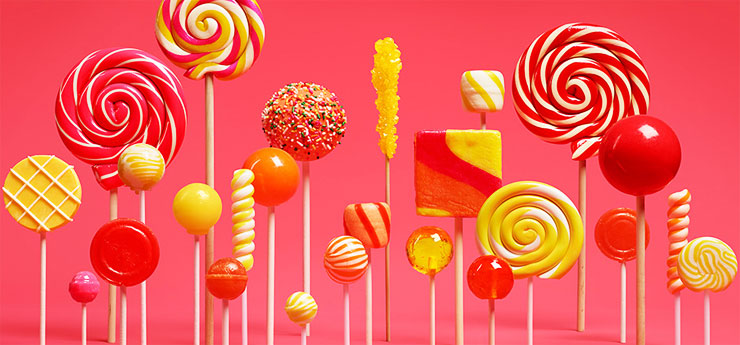 Android 5.0 Lollipop makes so much hype on the media due to its new aesthetic look and other advanced features. The announcement of the new version came from Google's annual I/O earlier this year. Android 5.0 really brings amazing features and the details were made available quite recently only.
If you plan to buy a Motorola made Nexus 6 Smartphone or an HTC Nexus 9 Tablet, you can touch the feel of the new Android L in early November. In India also the pre orders for Nexus 9 are started on Google Play store.
Other than the above new models with out of the box Android 5.0 Lollipop, the biggest names getting the updates are HTC One M8 and HTC One M7. Moto G will also get this update and we have to wait 2-3 months for the update as Google has to made available the source code to the manufacturers.
Why Android L is said to be the biggest upgrade to the Android OS ever? There are so many things that start from the new face lift to some cool tweaks Google has made to the new version. Below are the few awesome features that makes Android 5.0 Lollipop one of the best mobile OS.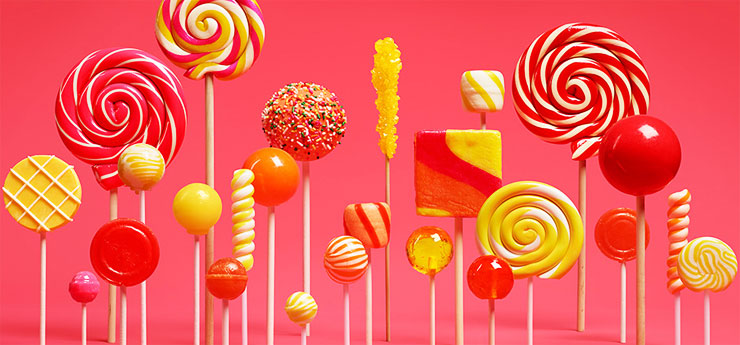 The New Material Design:
More details are now available about the new material design in Android Lollipop. It's enough to answer what is Material Design and what changes it brings to the Android OS.
The new material design in Android L will work across devices that includes Smartphones, Tablets, Android Wearable, and even Television Sets with a consistent look and feel.
The material design is the new design system for the Android platform and system apps. It brings tangible surfaces, a bold print-like aesthetic with a primary color and an accent color to color surface backgrounds and key UI widgets, and natural authentic motions to your device. For developer's here is the check list.
Project Volta:
It's meant for the battery saver feature in Android 5.0. There are several improvements to extend the battery life. If you are using battery saving apps, you might have noticed the battery time left and while charging the percentage charged. Now it's built into Android L. Also there is a battery saver mode and a new job scheduler to save the battery.
Guest Mode:
Now you can allow multiple users to use your Android Smartphone or tablet without allowing them to interfere with any of your stuff. Guest mode is the safer environment on your device for this.
Smart Lock:
It's a trusted pairing feature for your device. Screen lock is one of the best security feature in your existing device that you may simply skip due to the easiness in accessing your phone.
The new Lollipop version has an exciting security feature to beef up the security of your phone data in a smart way. Google introduced Smart Lock feature in Android Lollipop. Now users can pair their device with a Bluetooth or NFC device like a wearable or even a Car. When you are around your paired device there is no lock. Else your phone is in locked mode. People who are frequently checking for new mails, news feeds on Facebook etc. can now easily access their stuff without unlocking the screen often.
Tap and Go:
There are more killer features that makes the Android 5.0 the most upgraded release version. Tap and Go is one such feature to count. When you want to switch from one phone to another you may need to take your apps and other settings along with. Phone makers like HTC has made specific apps for this device switching. Android Lollipop has an inbuilt feature to switch phones. You can transfer your stuff from one Lollipop device to another Lollipop device via NFC.
Face Unlock in the Background:
While you are checking notifications in the lock screen, the new Face Lock feature will automatically unlock your phone. It's another killer feature in Android Lollipop.
SE Linux as Base of Android:
Security vulnerability is the main issue Android faces from its beginning. In Lollipop, Google brings Security Enhanced Linux as the base for Android that reduces the threat level. If you want to know in-depth details read this source.
Default Device Encryption:
As an additional security measure, Google brings default encryption of your data on Lollipop. Nobody can access your stuff without the decryption key now. This feature is inviting criticism from law enforcement agencies from few countries now.
With awesome facelift, security beef up and battery enhancements complemented by other tweaks Android Lollipop became one of the best software upgrade Android has ever seen.