Selling your phone without formatting is suicidal. The data on your phone may be misused and do harm to you. So be alert. Securely wipe all the data on your phone before selling it out. Here we can learn the tips. But do make a backup of your important things on your phone before applying the below tips. Also after completing the data wipe don't forget to remove the SIM before selling.
Factory reset is the only solution to securely wipe data on your phone before you selling it out. There are alternative methods surfaces here and there on forums, but none are practical. If you plan to sell your Android device, do a factory reset. If you sell your phone with an SD card inserted, don't forget to unmount it and format it. If you too particular about the data on your android phone SD card that someone may try to recover it, you have to rewrite the blank area using CCleaner. I will help you to make your android device clean before you sell it out. Follow the below tips to securely wipe data on your android internal as well as external storage before selling it.
How to Make a Factory Reset – Android Tips
This depends the android OS version you have. On Android 4.2.2 Jelly Bean it is as follows.
Go to Menu > Settings > Accounts and select "Backup and reset" and select "Factory data reset"
Similarly you can find the option to do a factory reset on other versions of android.
This will securely wipe all your personal data on your internal storage. Now to the SD Card.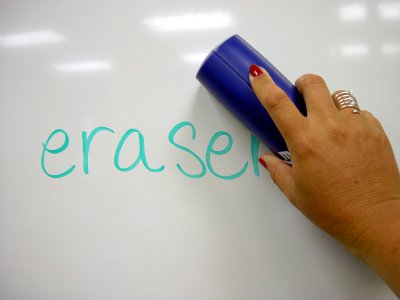 How to Format an SD Card – Android Tips
Go to Menu > Settings > More and select "Storage" and select "Unmount SD Card". Now you can see the format option. This will securely wipe the data on your SD card of your Android phone. If you want to ensure that no one can recover the data in the future with a data recovery program, you can take additional precautions.
Install CClener on your computer, if not already existing. The free version is enough.
Connect your phone to your computer.
Open the CCleaner program. Go the "Drive Wiper" tag. Select the drive. Make sure that you are selecting the correct drive, that is the SD Card not the internal phone memory! Now choose the type of wipe you require. My suggested option is "Free Space Only". Then choose the type of security you require. Simple Overwrite is ok for most situations. CCleaner will overwrite the free area. Wait to finish it. After finishing disconnect your phone from computer. Now you are safe to sell your phone.
Image [Via]